With number formatting, the administrator can set the decimal places of numbers and their format throughout the CRM account to suit their needs. Each user can also customize the format directly in their Profile.
Setting the format for the entire CRM account
The number format is set by the administrator for all CRM users in Settings » Record Settings » Number Formatting.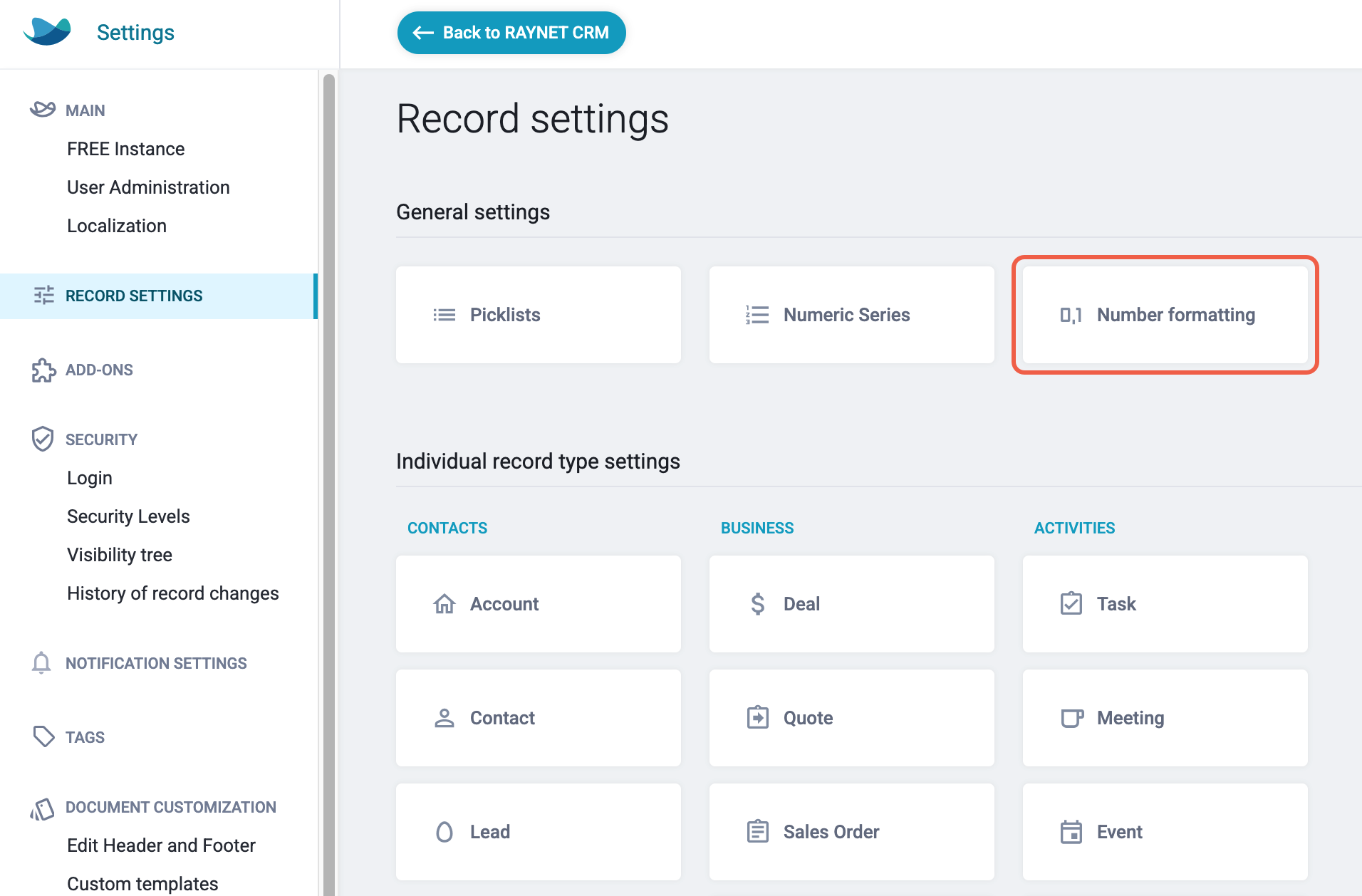 Here you need to choose whether you want to separate thousands with a comma or a space and decimal places with a comma or a dot.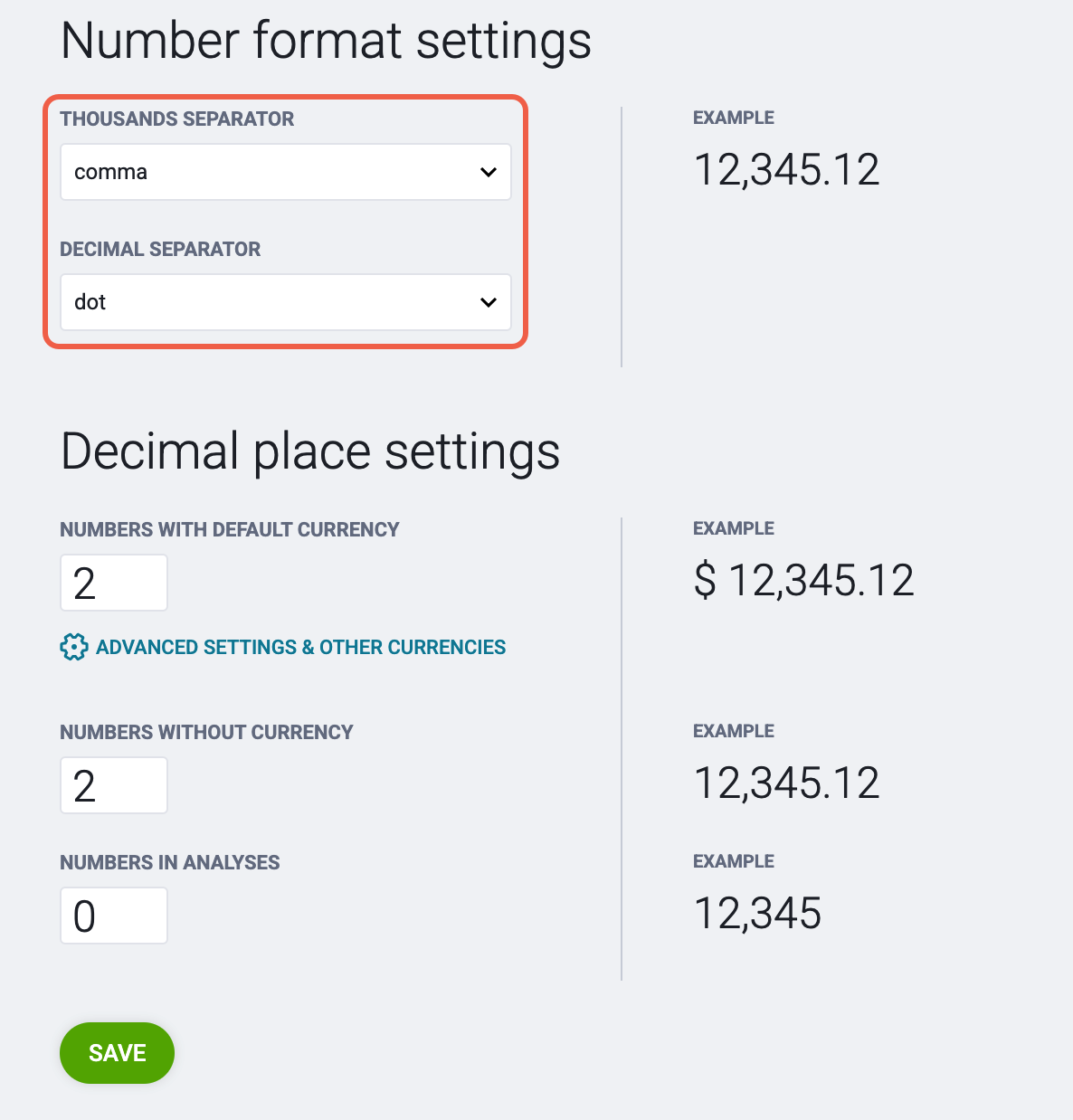 In the Decimal place settings, you can define the number of decimal places for each currency separately, as well as the position of the currency symbol next to the number. To edit the currency format, click the Advanced Settings & Other Currencies button.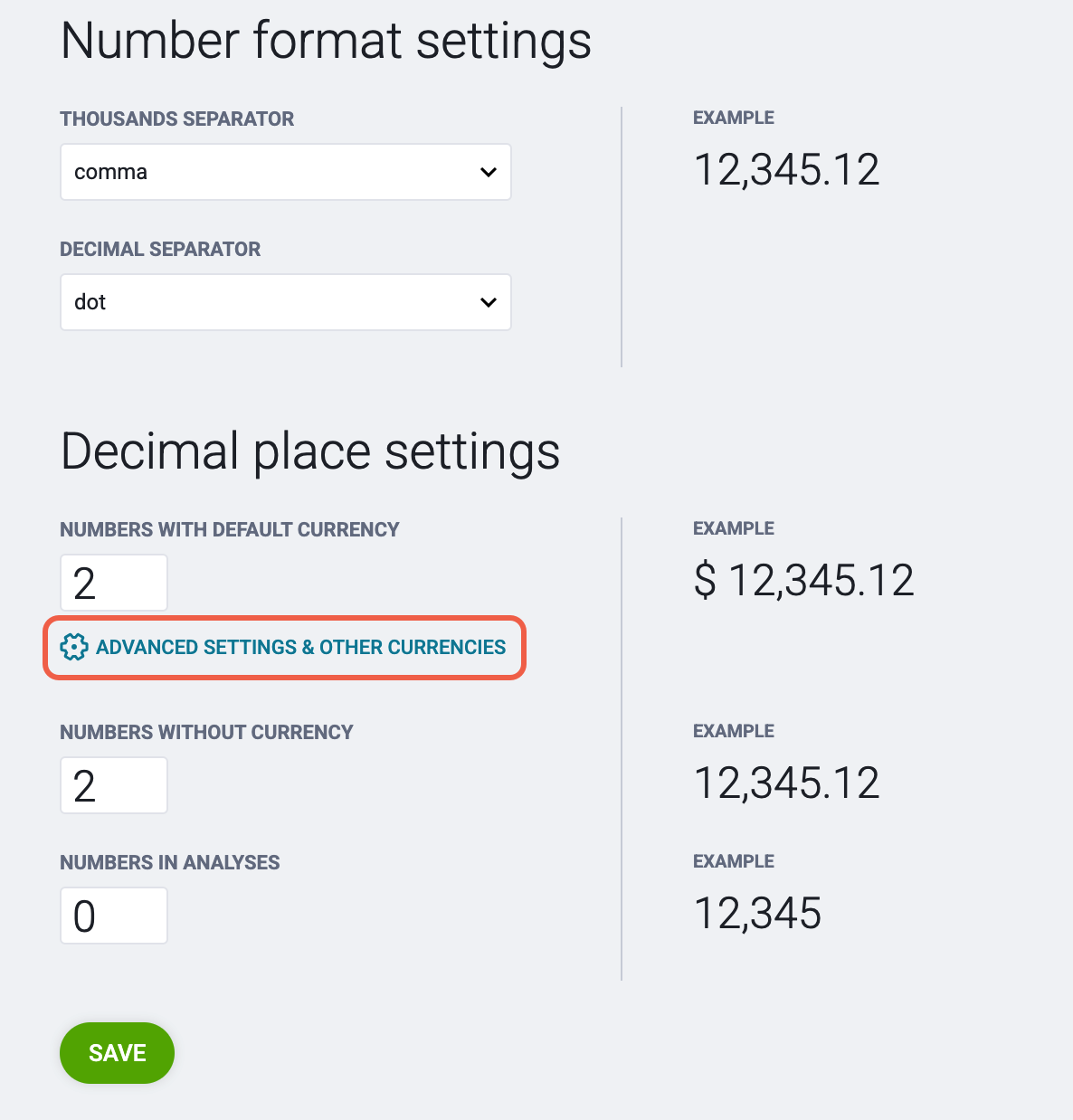 After clicking the button, a dialog box for editing currencies will appear. It is also possible to Invalidate or Delete a currency here.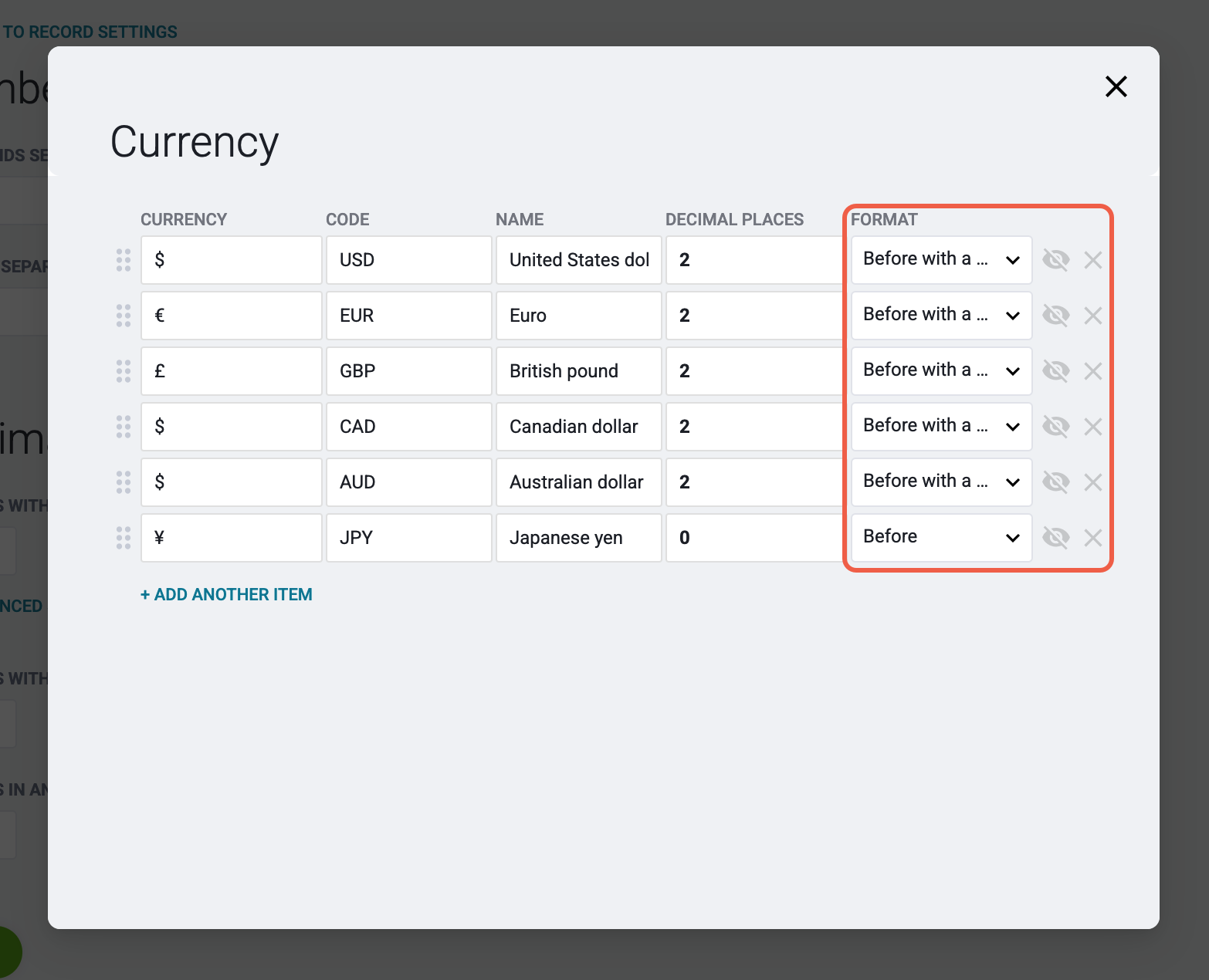 The administrator can also change the number of decimal places separately for Non-currency numbers and Numbers in analyses. Numbers in Analyses include charts on the Dashboard, summary panels in list views, and all Analyses.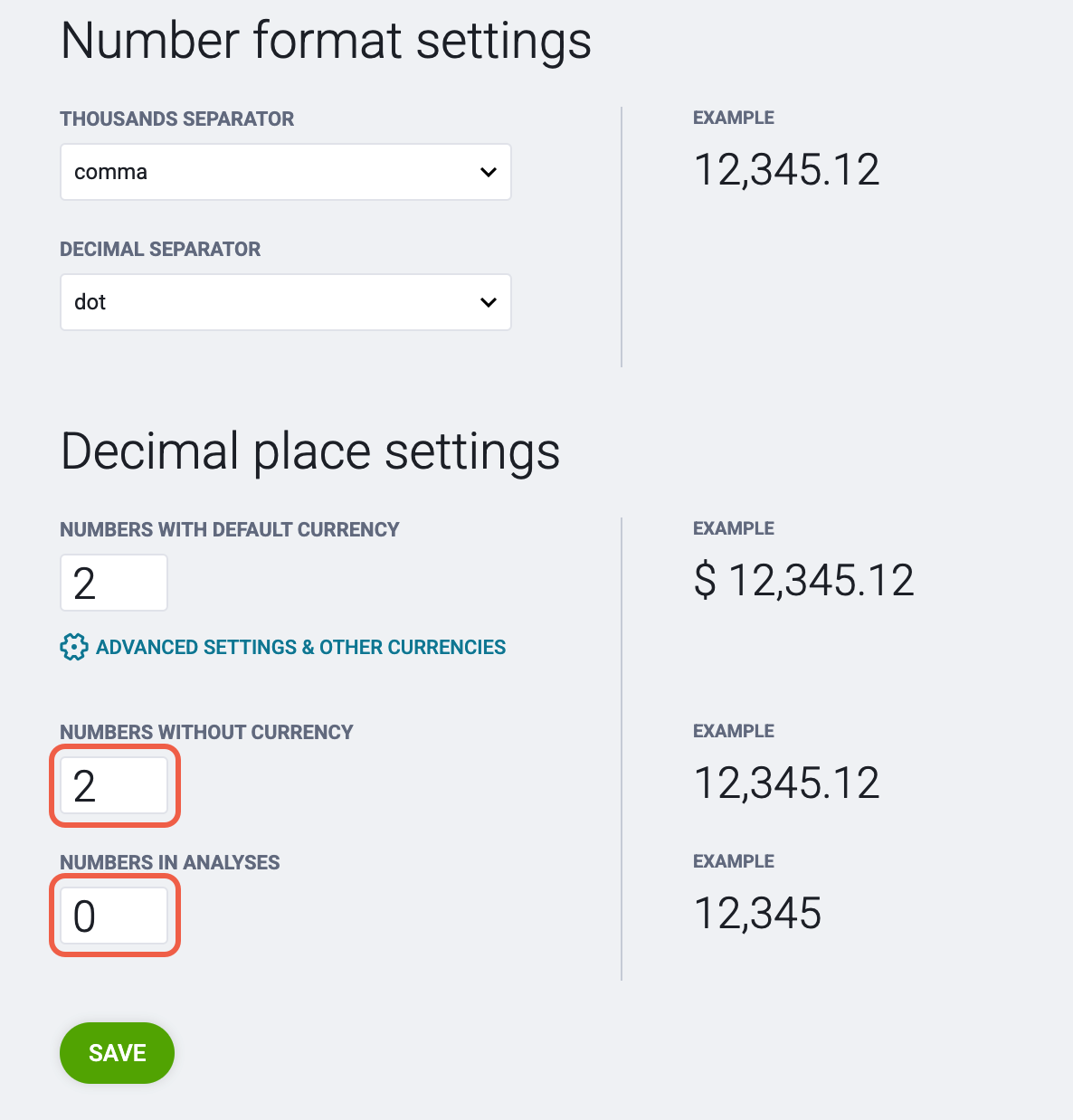 Important: Changes to decimal places and separators will not be reflected in Exports to XLSX because Excel has its own formatting for these values. The number of decimal places can be set from 0 to 4. The exception is displaying the current exchange rate of a currency, where 6 decimal places are shown.
Setting the format for your own profile
Each user can customize separator settings in their Profile » Localization, but there is no option to customize decimal place settings. If the user changes the default currency for creating records, the formatting will follow the settings in Advanced decimal place settings.