In the mobile app Settings, you'll find several features that you can activate or customize. In this article, we'll take a closer look at them.
Mobile app Settings can be found in the Main Menu » Settings icon (cog icon).
Custom fields
To see your Custom Fields in the mobile app, tap the Activate button.
You can choose whether you want the Custom fields to be shown only in the record detail (Account, Deal, etc.) or whether you want to use them as filtering criteria in list views as well. Just tap the slider (it will be green when activated) » Save.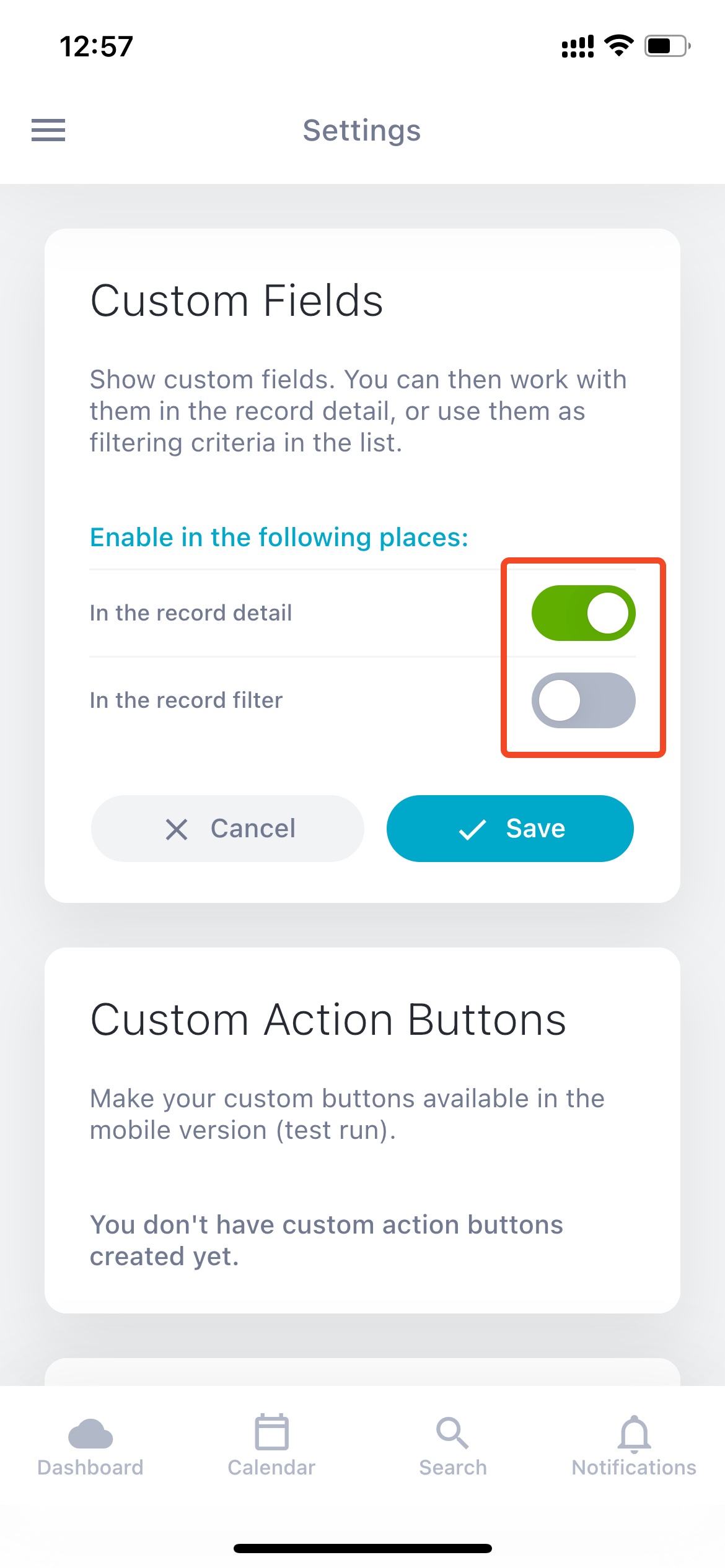 Custom action buttons
If you use Custom Action Buttons on your desktop, you can easily access them in the mobile app. Select the Activate button.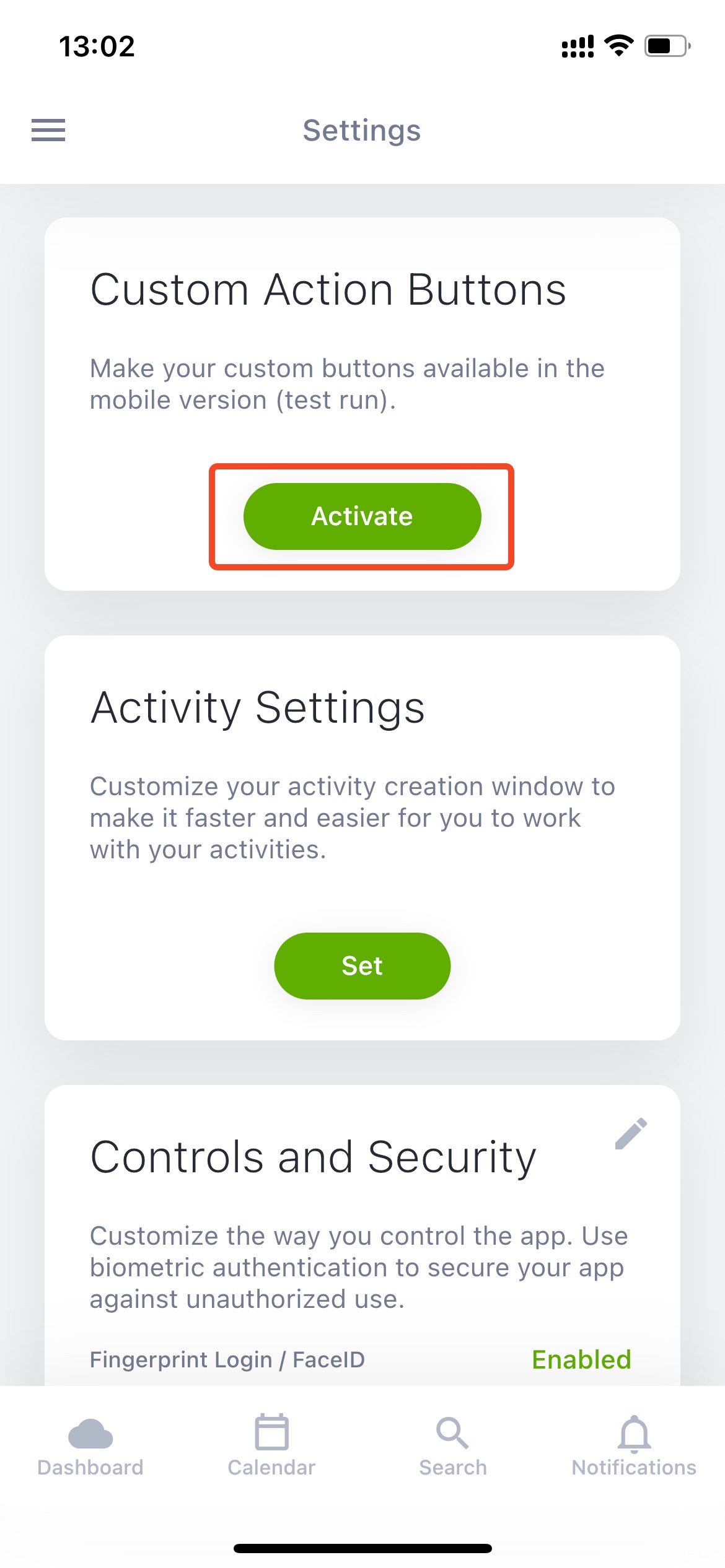 You can choose one or more buttons. To activate them, tap the slider » Save.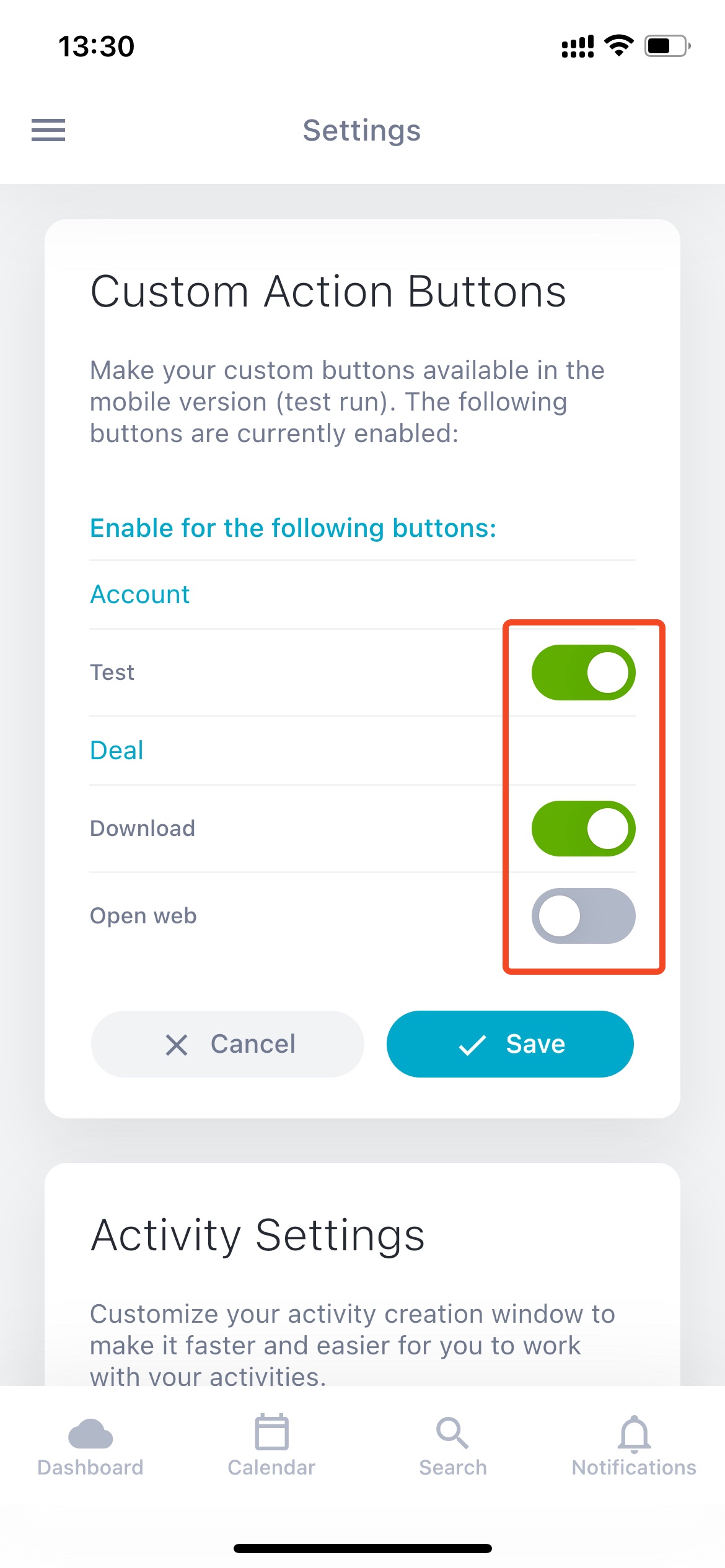 Activity settings
Customize the way you create Activities to make it faster and easier for you to work with them. To select the default format, tap the Set button.
Choose the Date and time selection method - using the Calendar (Android) or a Dropdown (iOs), and the default activity type. Then Save.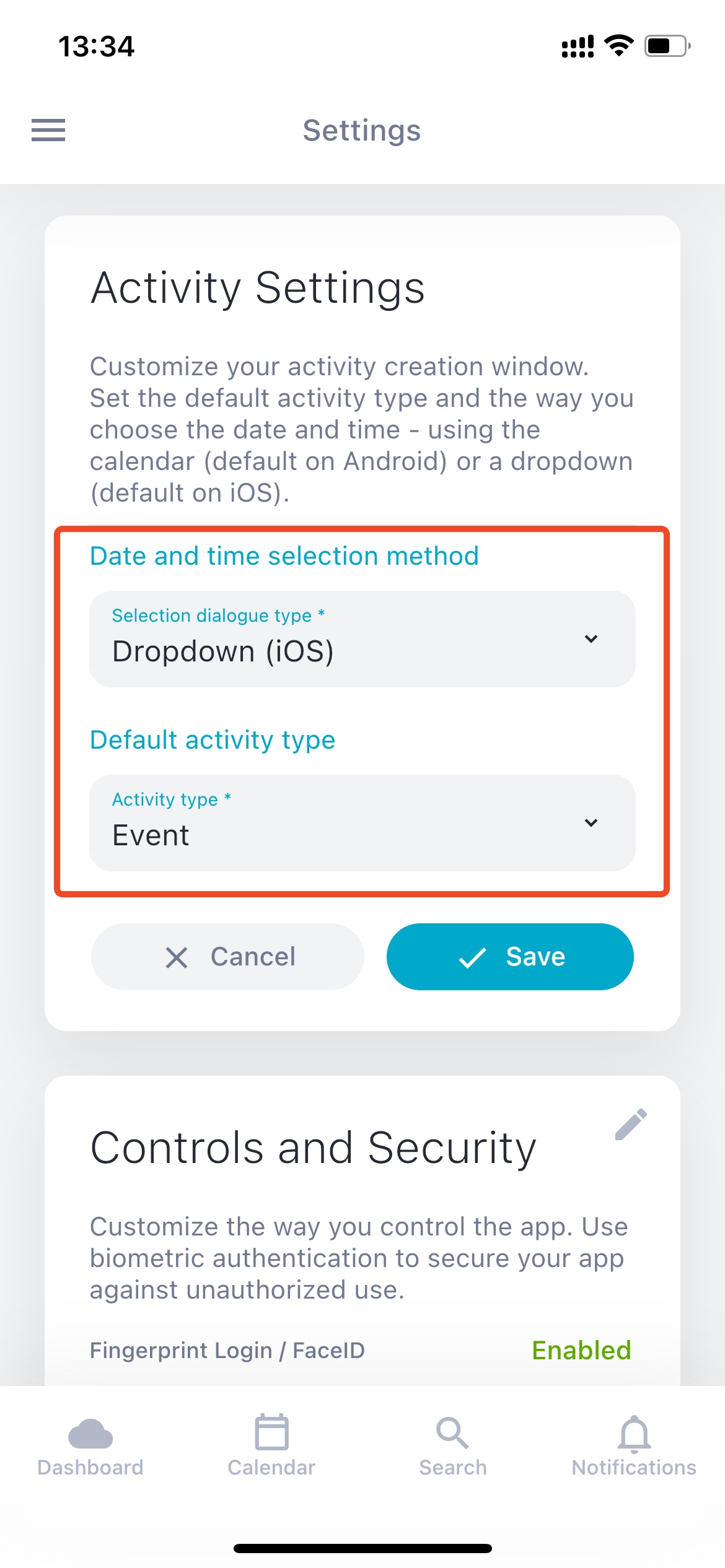 Controls and security
It is also possible to customize the app controls and security. Tap the Set button.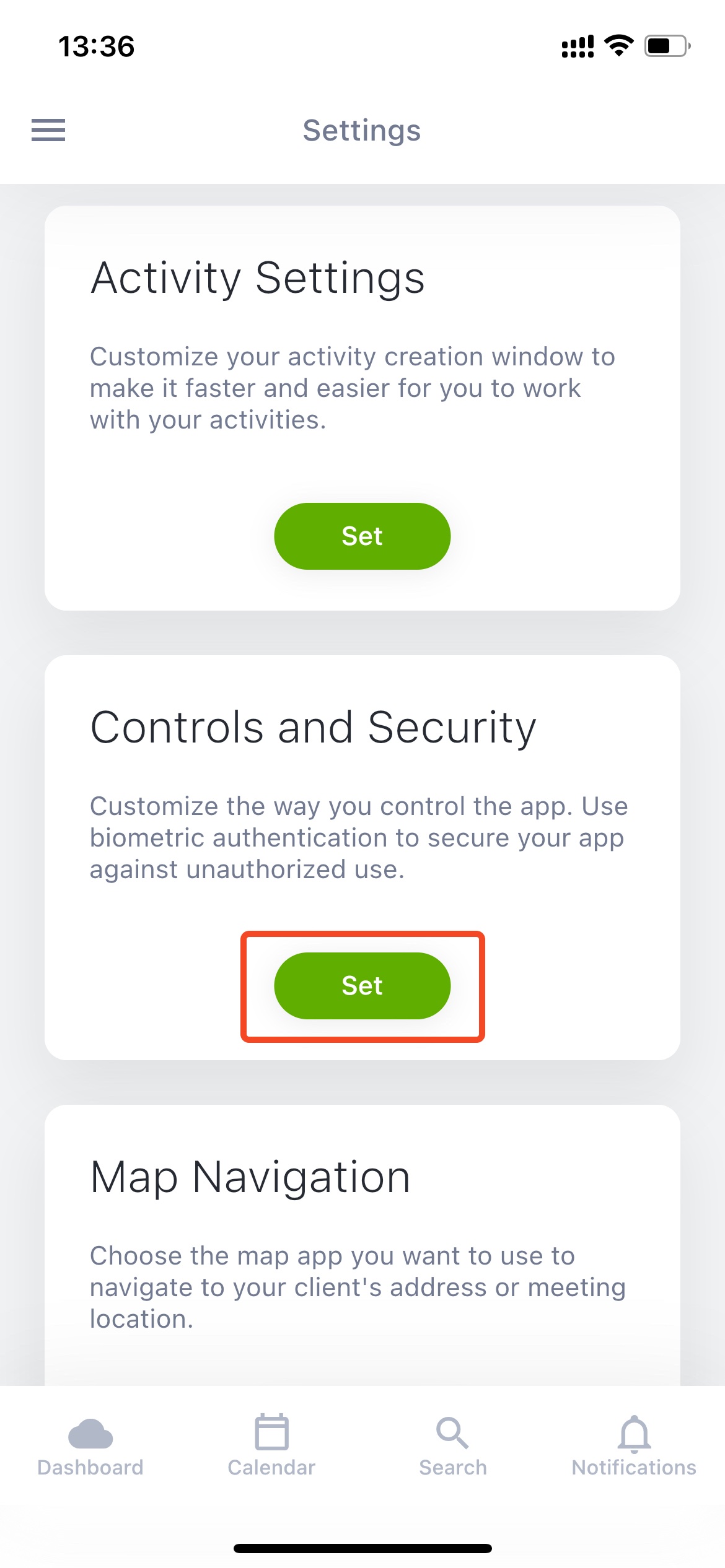 To activate Biometric Authentication, tap the slider. You can also choose how you want to control the app with specific gestures. Then tap Save.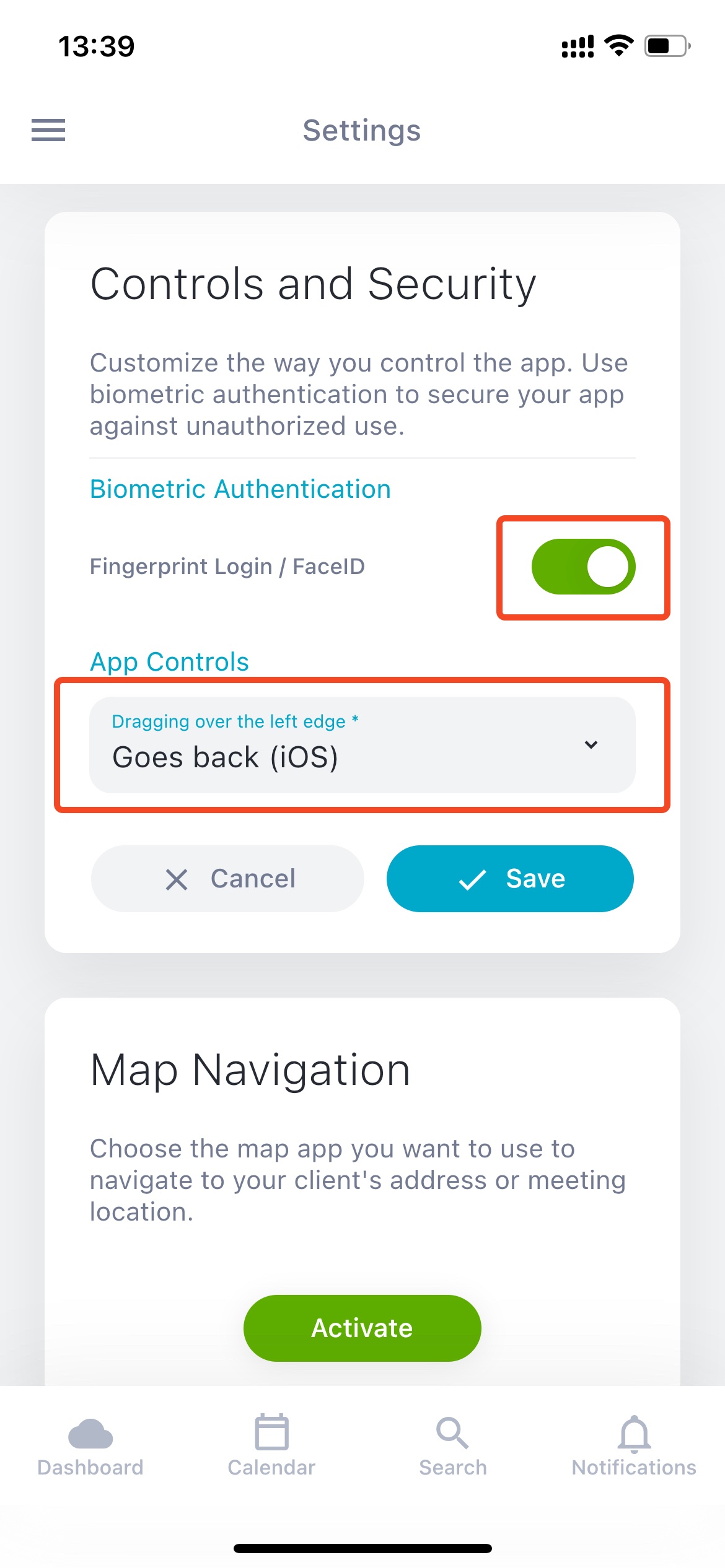 Map navigation
In Settings, you can also select your preferred map app that will be offered when navigating you to your destination. To select it, tap the Activate button. In the list, you will find the map apps you have installed on your device. Use the slider and Save to activate the selected app.