Taking photos or audio recordings and uploading them to Attachments in the mobile app will be useful for those users, who are often on the go. For example, after a Meeting, they can easily take a photo of a flip chart with notes taken during the meeting and upload the photo as an attachment to the completed Meeting. In this article, we will explain how it's done.
Open the record you want to upload a photo to in the mobile app (Account, Deal, or a specific Activity). We will use a Meeting as our example.
On the Meeting detailed card, tap the Attachments tab » blue plus button.
Several options will appear:
Select file - lets you upload a photo or file from your device

Record audio - lets you record sound

Take photo - opens your camera app
Select Take photo.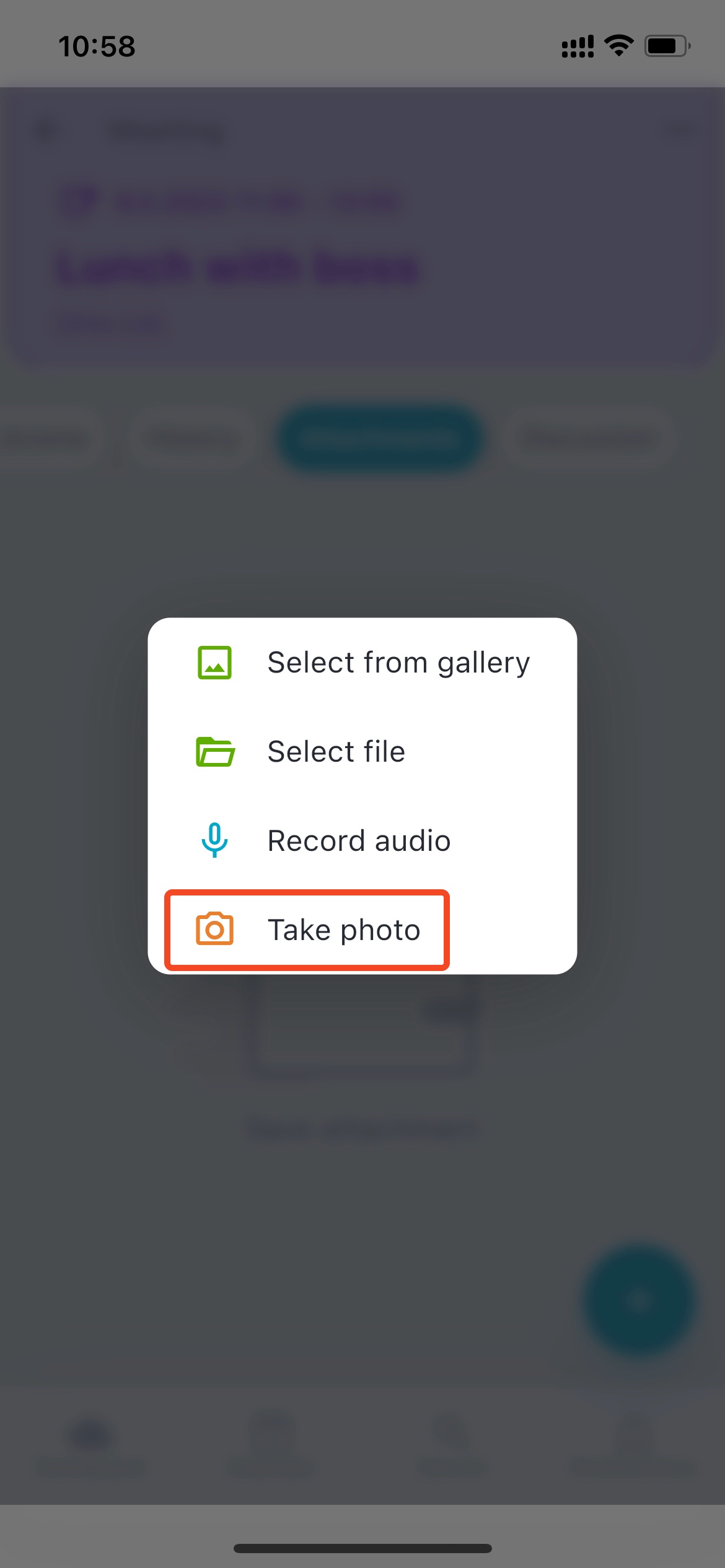 Once you have taken the photo, confirm with the OK button.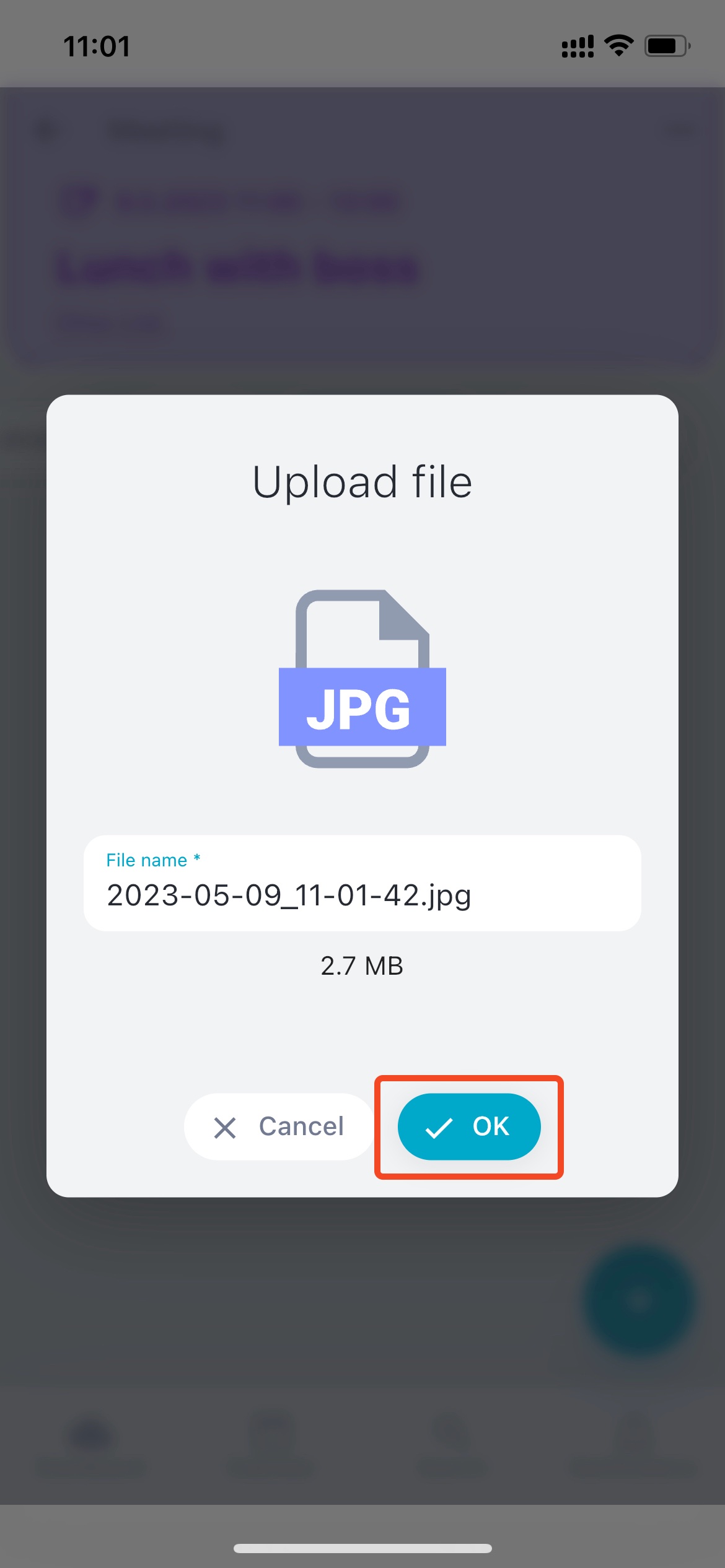 If you want to continue adding photos, files or recordings, tap the blue plus button again. The attachment size is limited to 50 MB per one attachment. You need to download the photo to view it. To delete it, tap the three dots » Delete.