The mobile app consists of several sections. In this article, we will show you how to get to each one of them.
Homepage
After logging in to the mobile app, the first thing you will see is the Dashboard. Use the Settings button in the top right corner to select which panels you want to have on your Dashboard. Panels can be rearranged by holding your finger on the panel header and dragging the panel to the desired position.
At the bottom of the mobile app, you can find a panel with icons that will take you to the Calendar, Full-text search, Notifications, or back to the Dashboard with a single tap.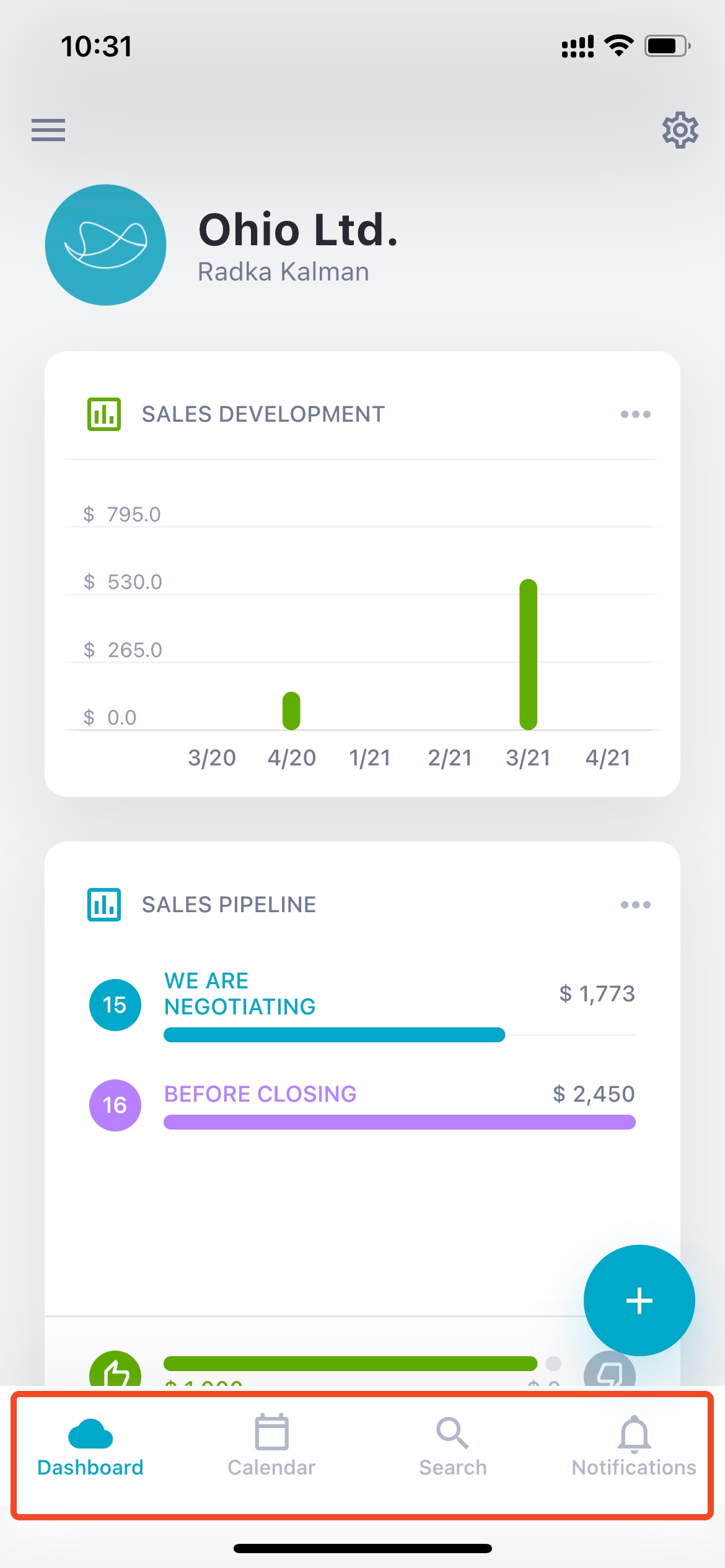 Main Menu
Find the Main Menu in the top right corner after tapping the three lines icon. From here, you can quickly get to a list view of records of any type that you have in your CRM system. There is also a Settings icon where you can set up:
Custom Fields
Custom Action Buttons
Activities
Controls and Security
Map Navigation
To log out of the mobile app, tap the logout button.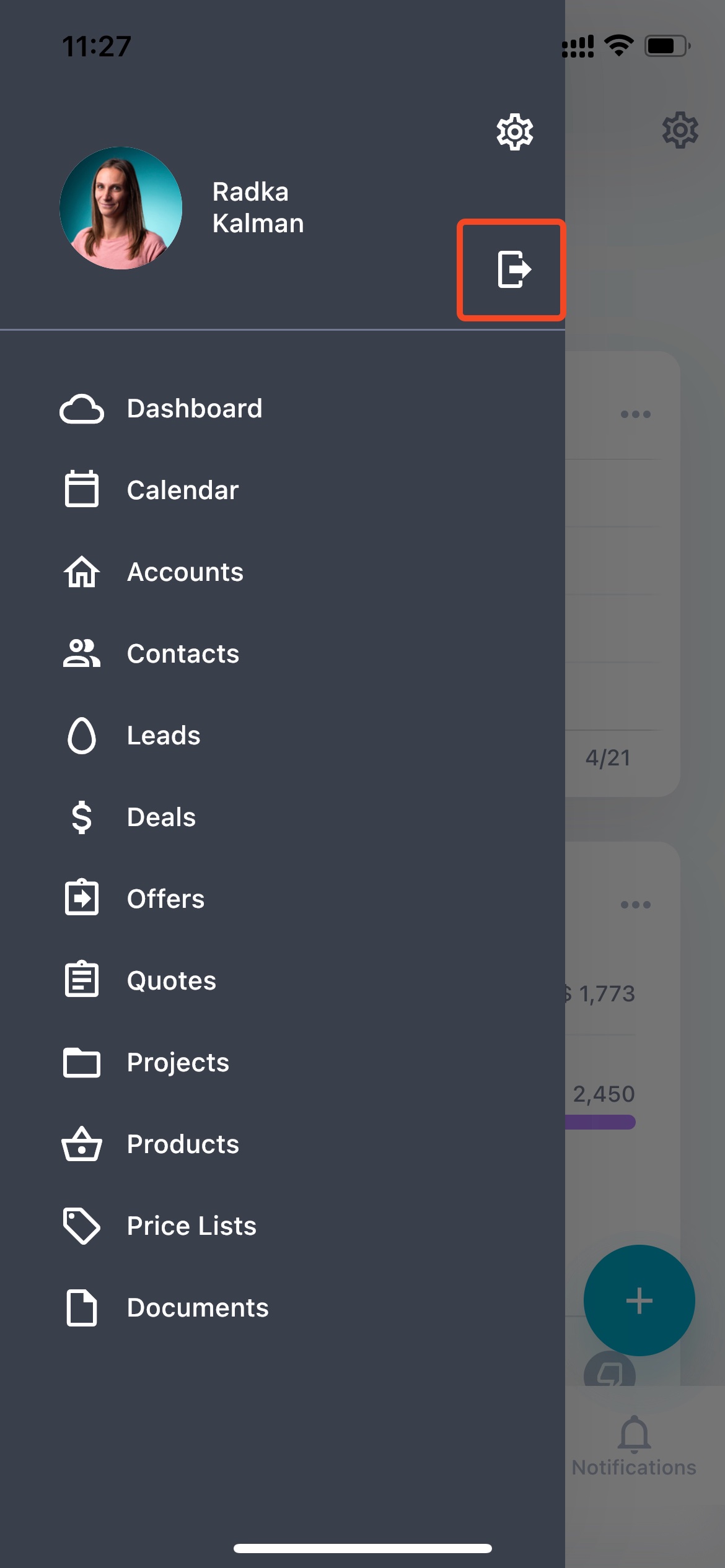 Blue plus button
The blue plus button in the mobile app is used for adding new records of any type. Quickly create a new Activity, Deal, Account, Contact, Offer, Quote, Project, Product, Price List or Document.
There is also a useful feature among the things you can create called Quick Note. Use it to quickly type text, add a file, an audio recording, or a photo. You can also record yourself speaking, so you don't have to spend time typing. Once the quick note is sent, it is saved and can be found in the desktop version of Raynet. This feature will help you while working on the go.
To quickly create an Account, you can also use the Scan Business Card feature.
Calendar
The mobile app Calendar is a powerful tool that lets you see right away what you have scheduled and what you have already completed. You can easily add a new Activity or edit an existing one. Apply a filter to your Calendar. Find the filter it in the top right corner. Change the Calendar view to daily, three-day, or monthly with the three dots button.