Downloading the mobile app
You can use the RAYNET CRM mobile app on Android and iOS. The app is functional only in online mode.
Logging in to the mobile app
To log in, you need to fill in your login email address and password.
If you use multiple Raynet accounts, the mobile app will prompt you to fill in the name of the account you want to log in to.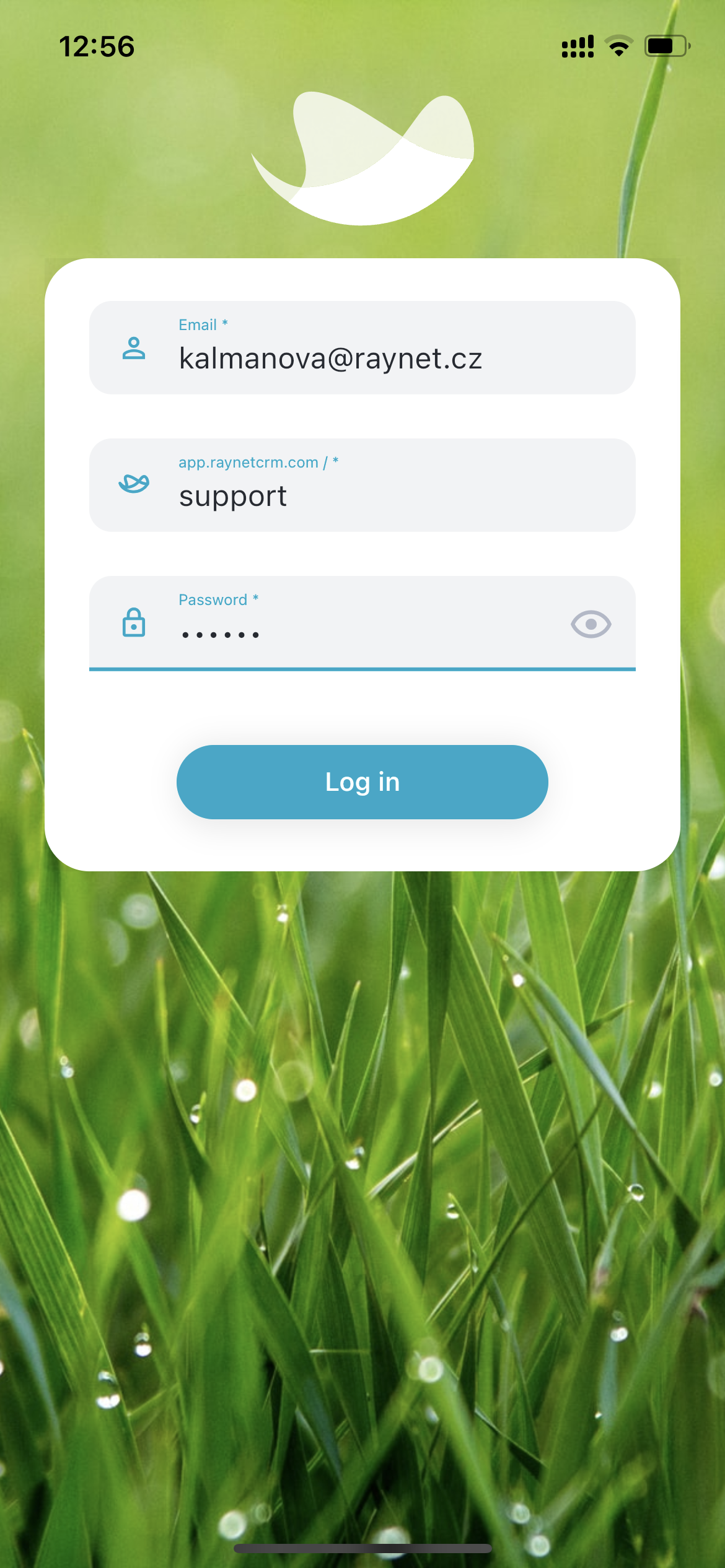 You can find the name of your CRM account in the desktop version of Raynet. Click on your name » About RAYNET CRM.

A dialog box will appear with the instance name.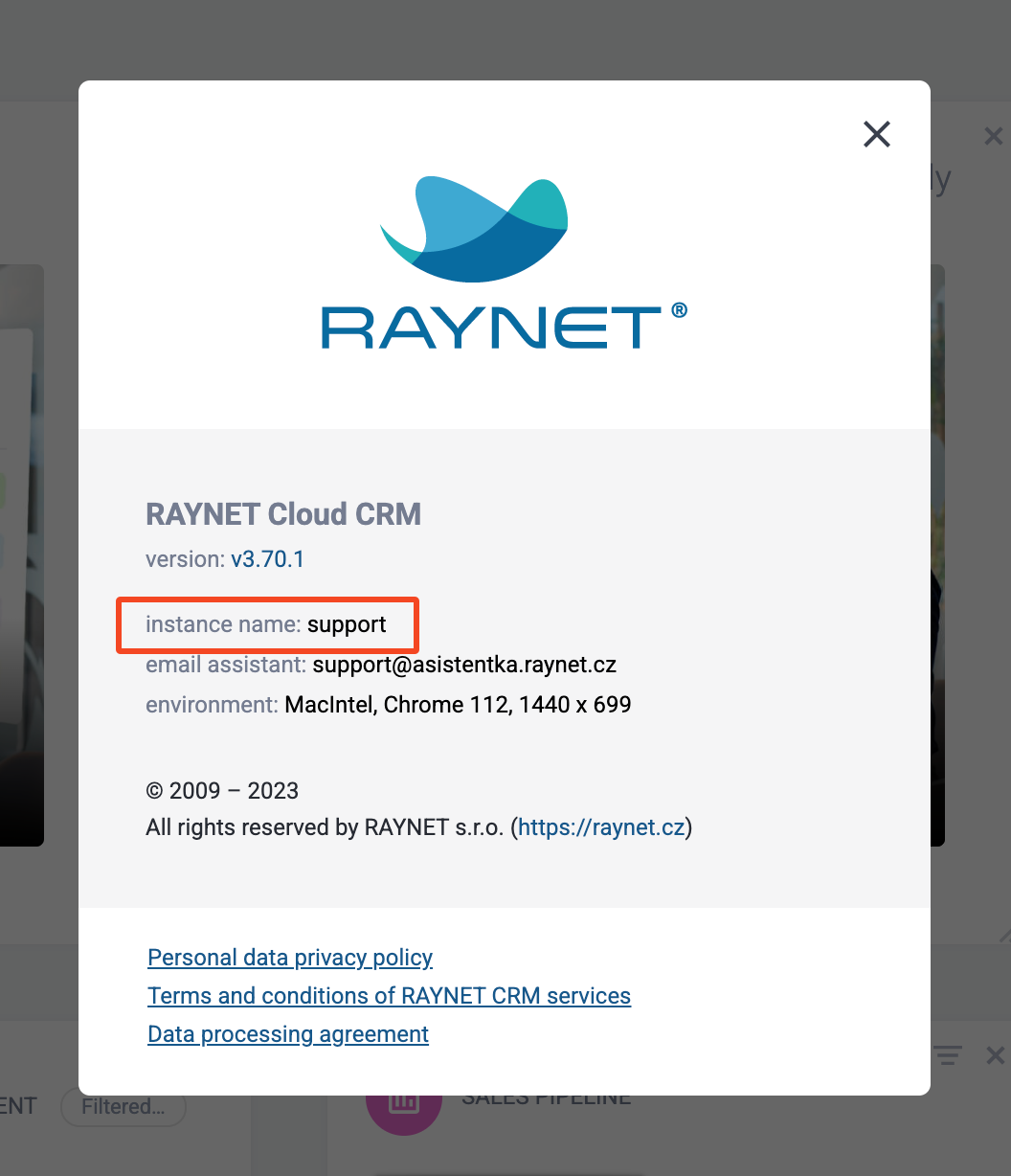 Now all you need to do is log in and explore all the possibilities and features the mobile app has to offer. Find out more about them in this article.