There are two types of backups available in Raynet. As a user, you can easily export records to XLSX in seconds or you can ask our customer support to create an SQL backup.
Exporting records to XLSX
Exporting to XLSX is the easiest way to back up your data. You can find the Export button in each list view. This applies to:
Contacts (Accounts, Contacts, Leads),
Business (Deals, Quotes, Sales Orders, Projects, Products, Price Lists),
Invoices (Regular invoices, Advance invoices, Corrective invoices),
Activities (Tasks, Meetings, Events, Emails, Phone Calls, Letters).
How to export records this way? Let's take a look at an example - exporting Deals. In the Deal list view, select the Deals you want to export and click the Export button » All columns. This way, you can rest assured that all the information will be included in your file. The maximum number of records is limited to 200 records per single export when using this method.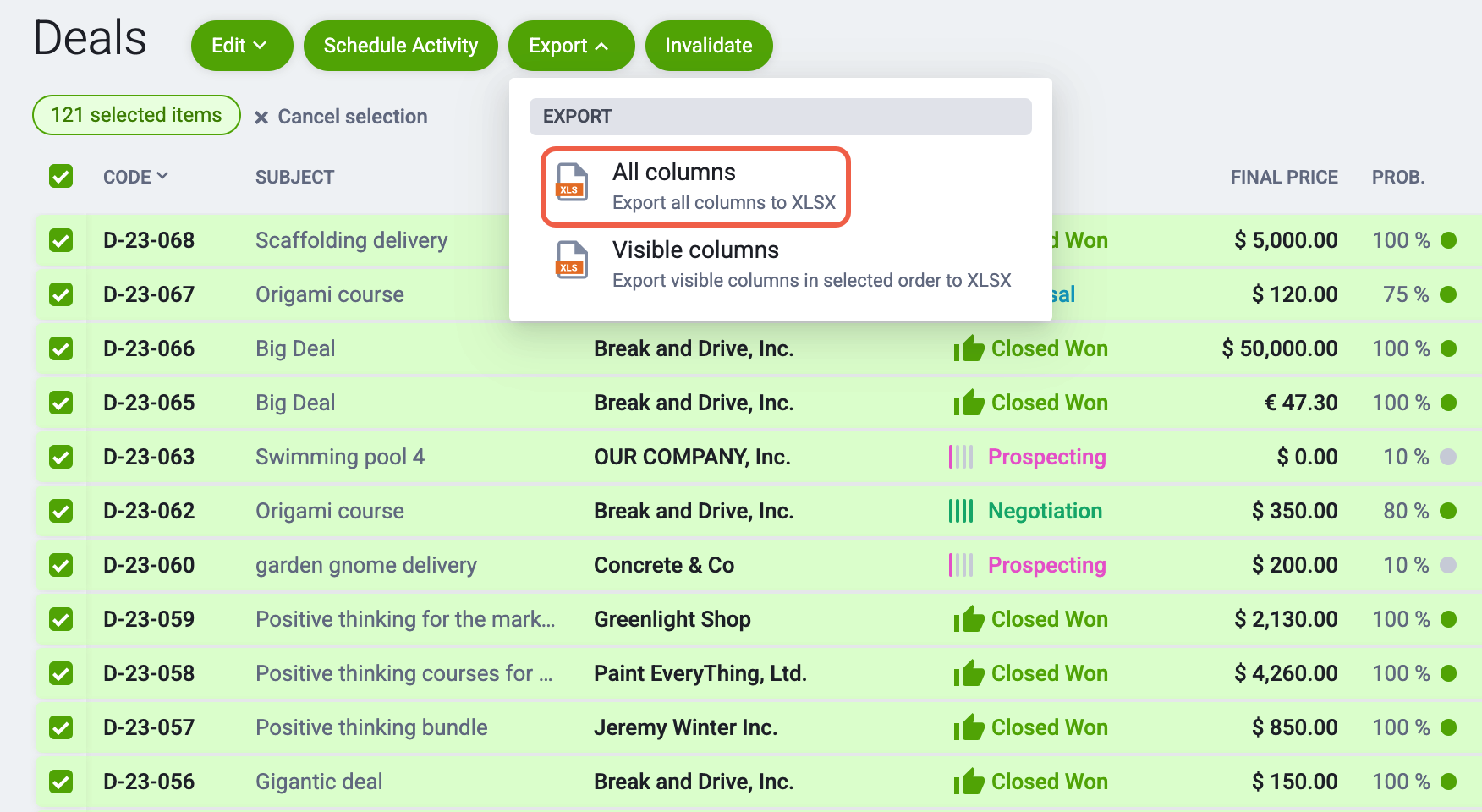 You can also export your data by clicking the three dots (top right) » All columns. Exporting this way lets you export up to 7500 records with just one click.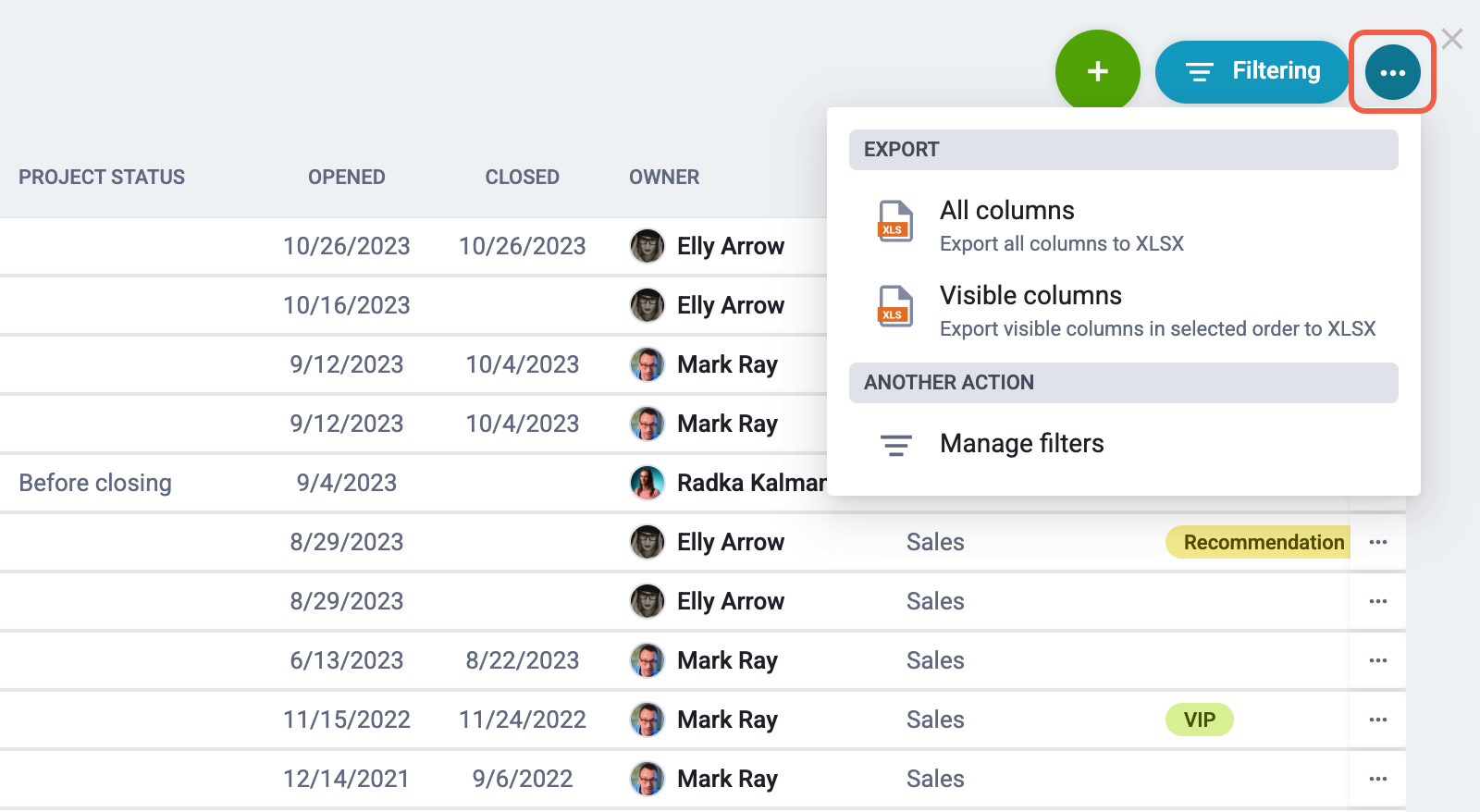 SQL backups
If you prefer SQL backups, we can back up data in your account and send it to you once every six months for free. Backups are performed by our tech team, just let us know via email at support@raynetcrm.com and we will schedule the backup right away. We provide more frequent SQL backups for a fee, according to the current price list in our Terms of Service.
We also back up attachments to SQL format.
Recovering data from a backup
For recovery purposes, we automatically back up your data once a day (the backup is usually done at 2 a.m., CET/CEST). If you need to restore your Raynet data to a specific date (for example, because it has been deleted or changed in some other way), please contact our customer support. We are able to restore your account to a specific date up to 14 days in the past.