The ABC analysis shows you how individual Accounts contribute to the total turnover of your company. This makes it easy to identify which Accounts are most important for your business.
Find this analysis in the Main Menu, in the section Analyses.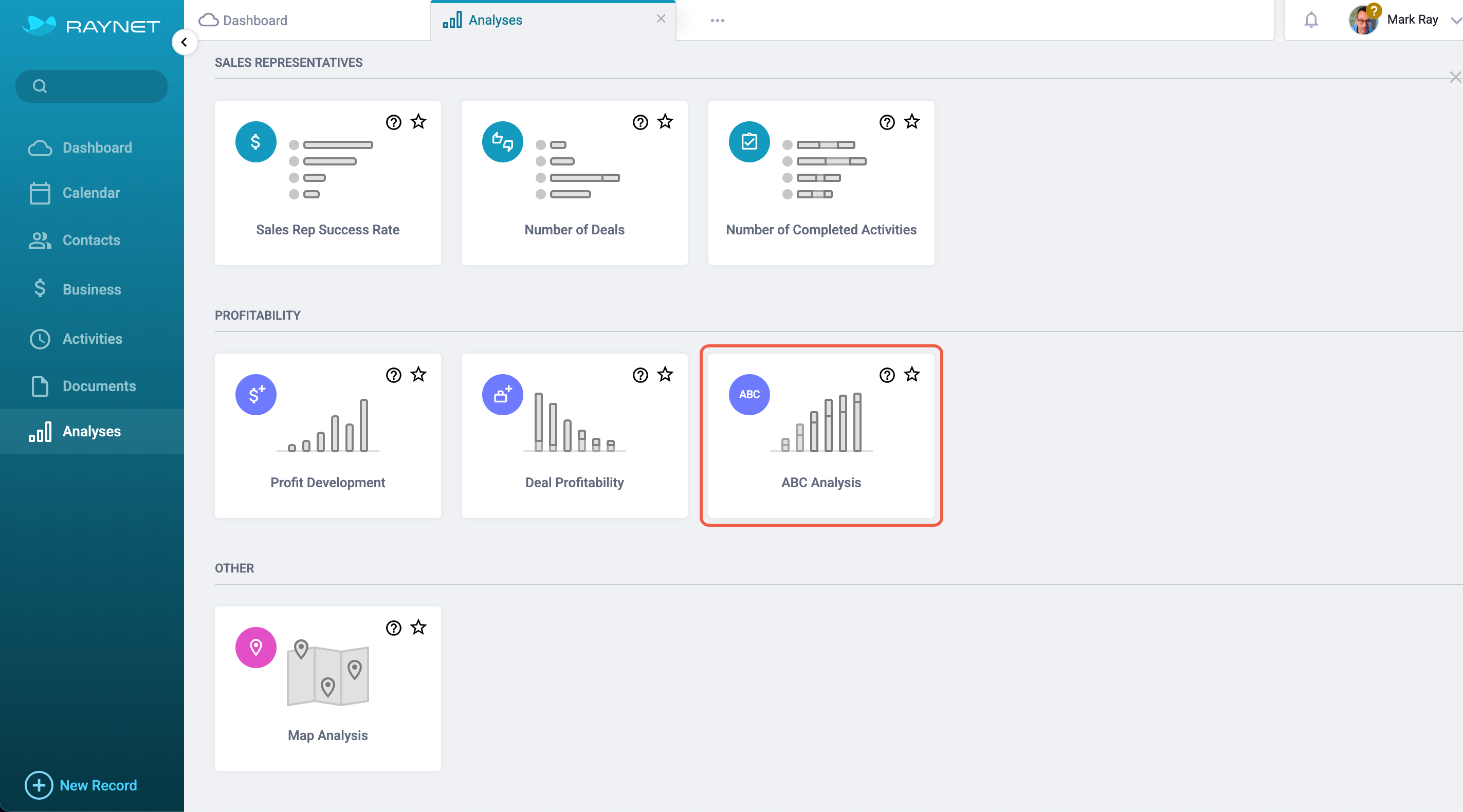 You can view the analysis as a chart or table.
Each column of the chart represents a specific Account. The columns are also distinguished by color corresponding to category A, B, or C. Accounts in group A are contributing the most to the total turnover. Accounts in group C the least. The ratio of groups is defined by you, using the Advanced Filter (find out more about filtering later in this article).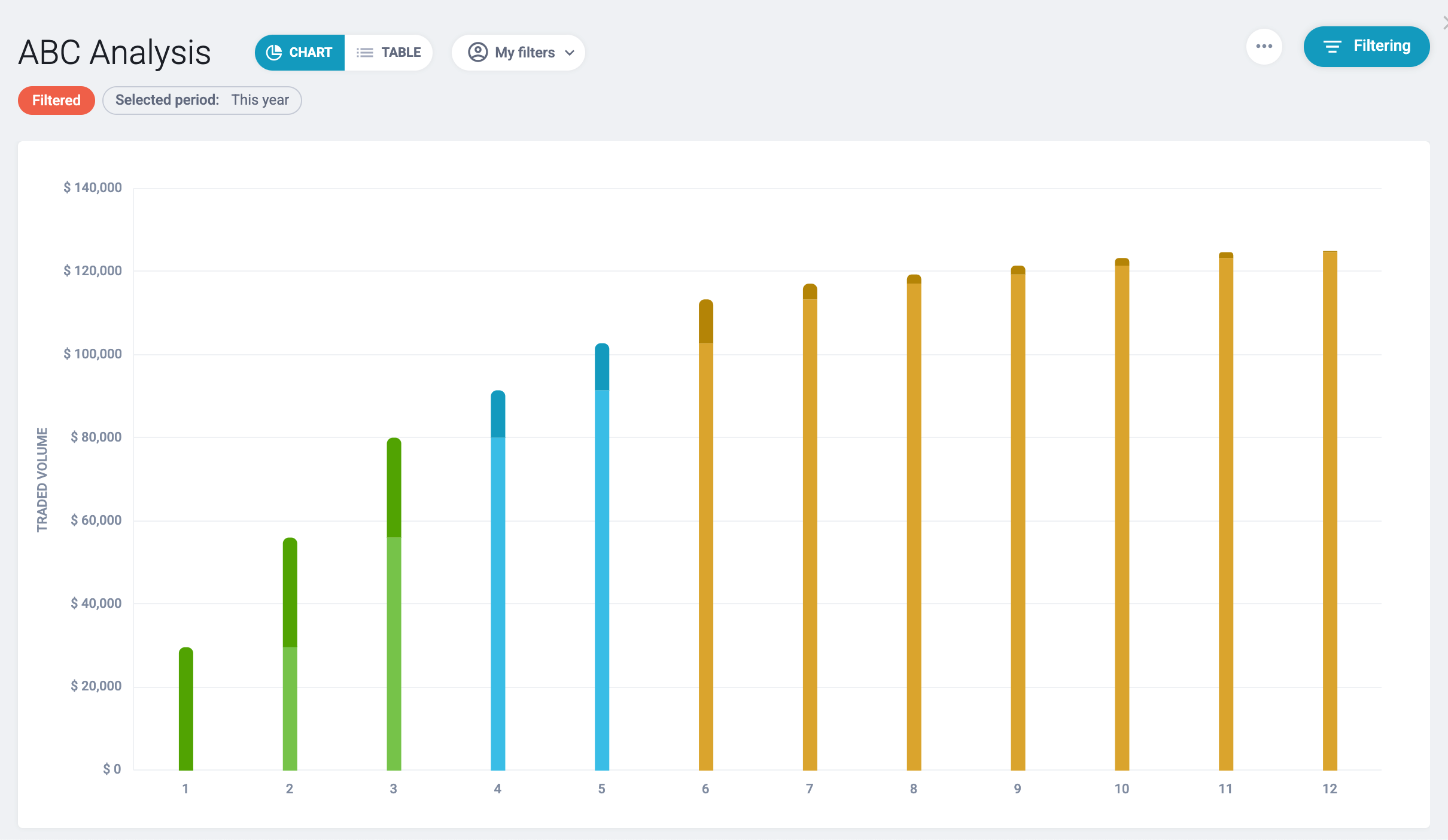 When you hover over a specific column in the chart, more details about the Account are shown.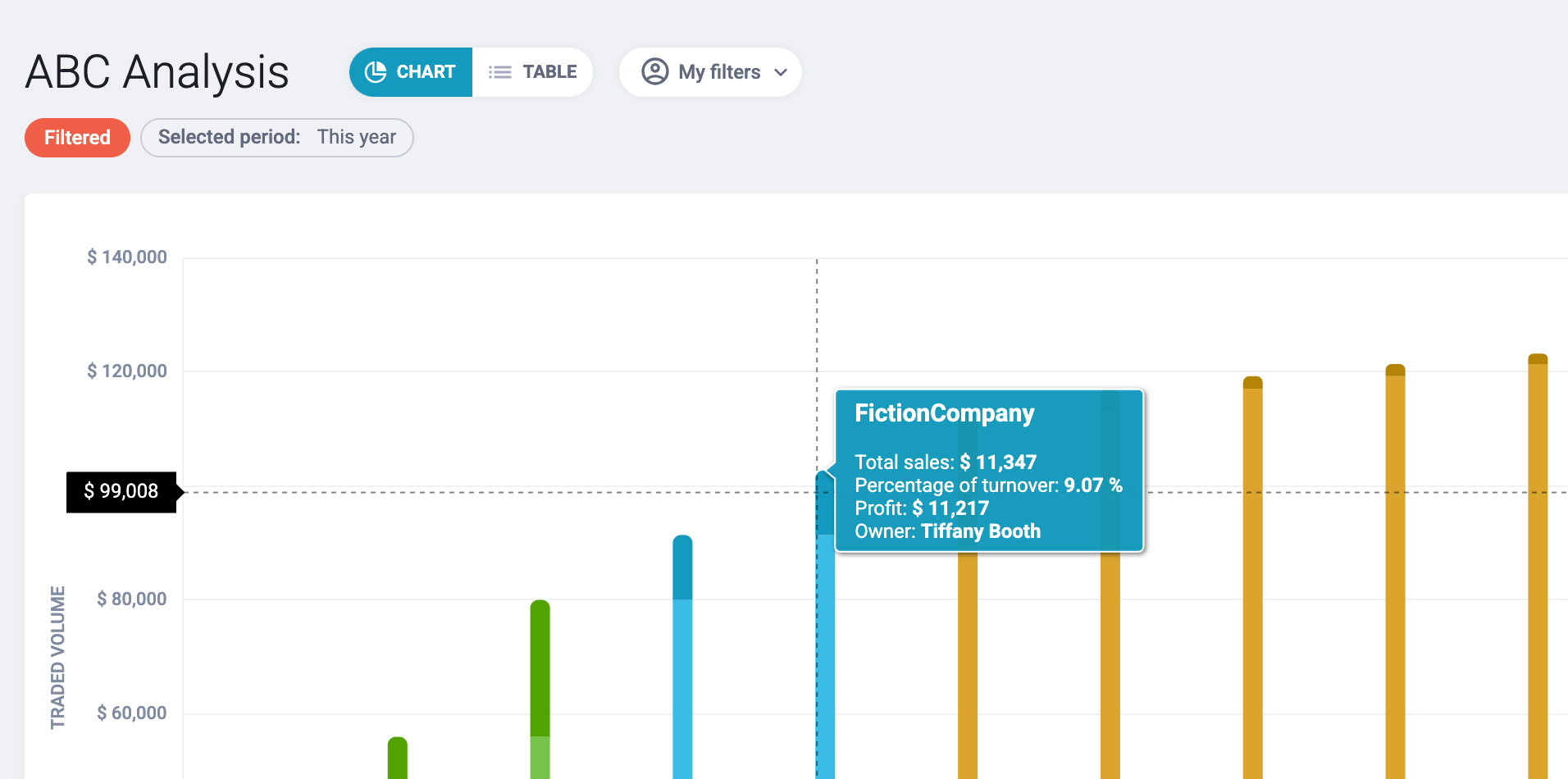 The table shows a breakdown of all Account and their contribution to the turnover. You can add more columns with information by clicking on the pencil icon.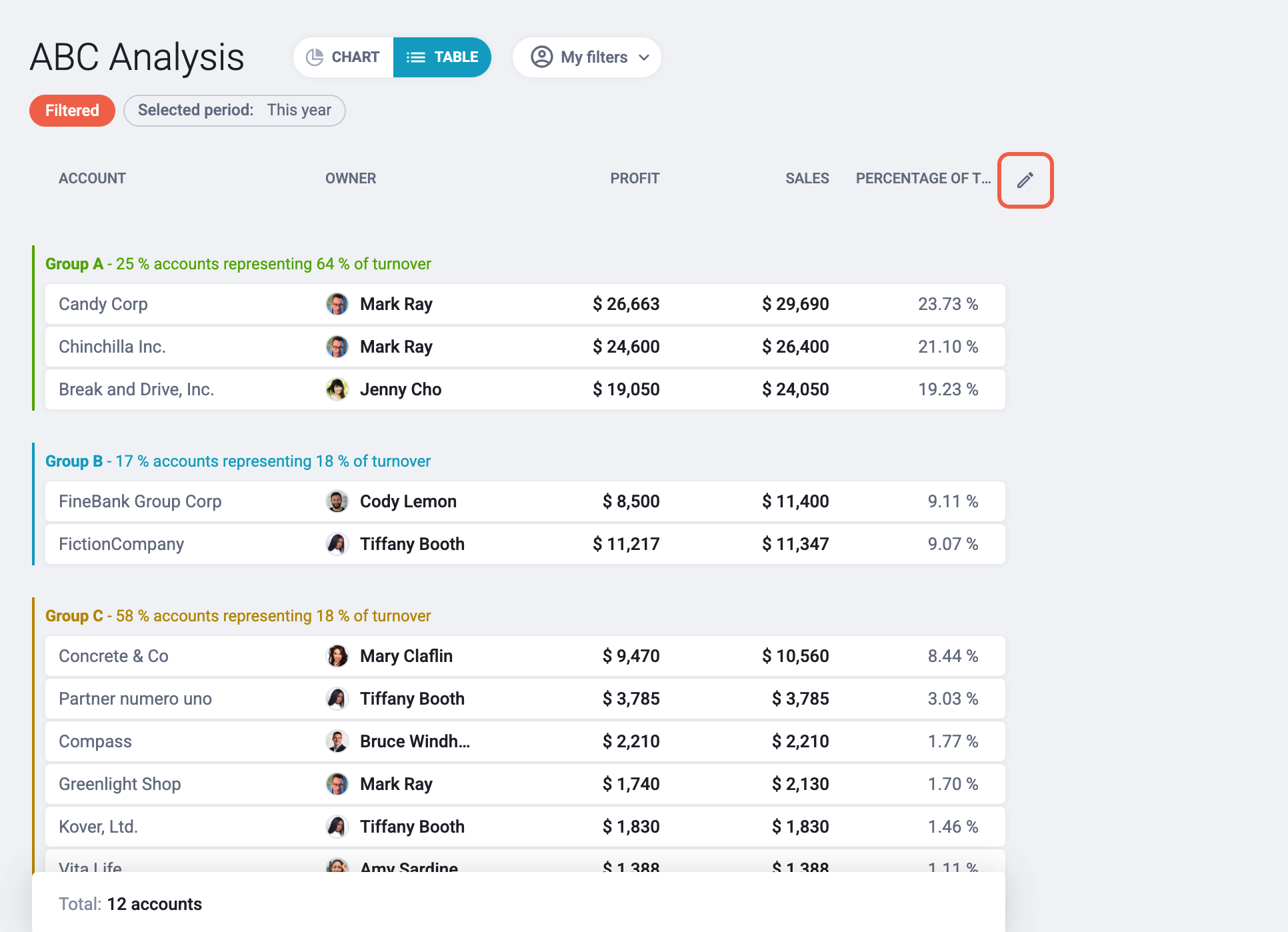 Find the Advanced Filter in both the chart and the table. Show or hide the filter as you wish.
The most important parameters in the Advanced Filter are the turnover contribution percentages for Account groups A, B and C. This determines the result of the analysis. You can easily adjust it.
These are all the other actions you can perform in the Advanced Filter:
If you decide to save the filter, you need to name it first.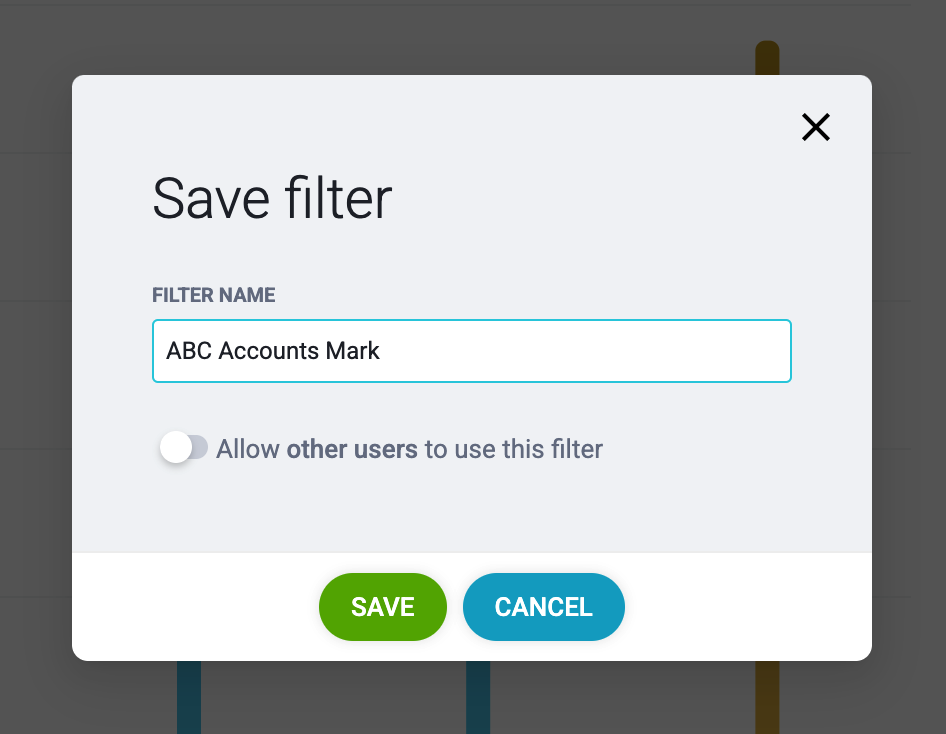 You will find all your saved filters in the analysis header, where you can pin and manage them.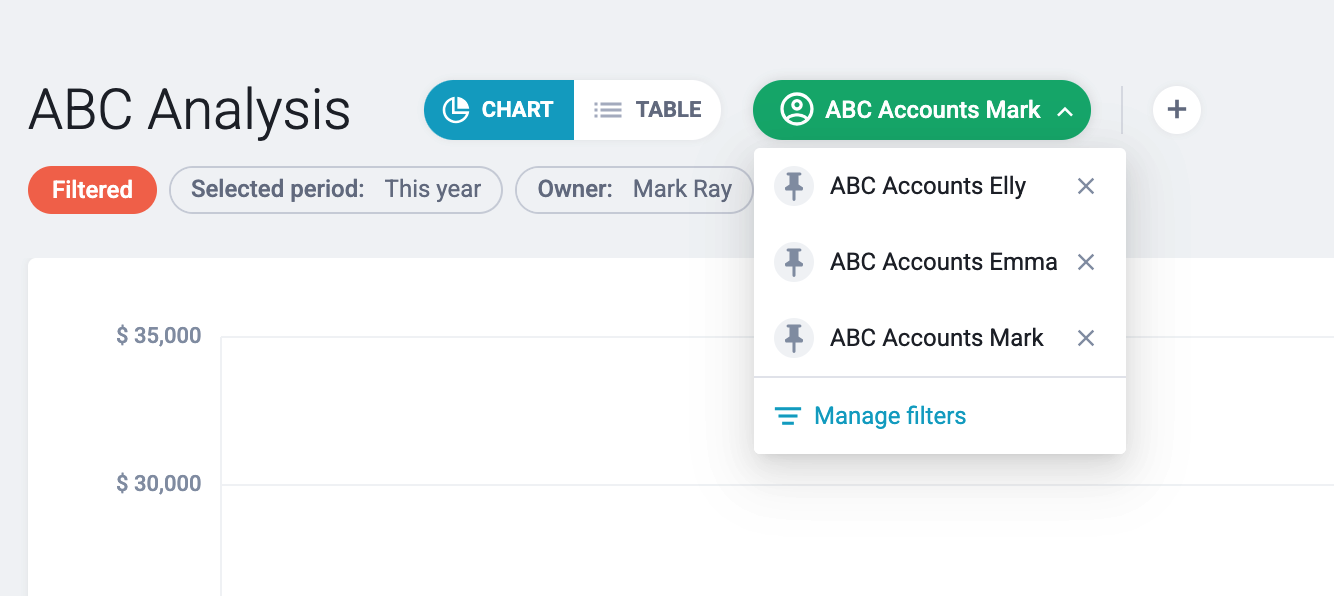 Export the analysis by clicking the three dots that also located in the header.