The Deal Profitability analysis compares all closed sales by margin, profit, or price.
Find this analysis in the Main Menu, in the section Analyses.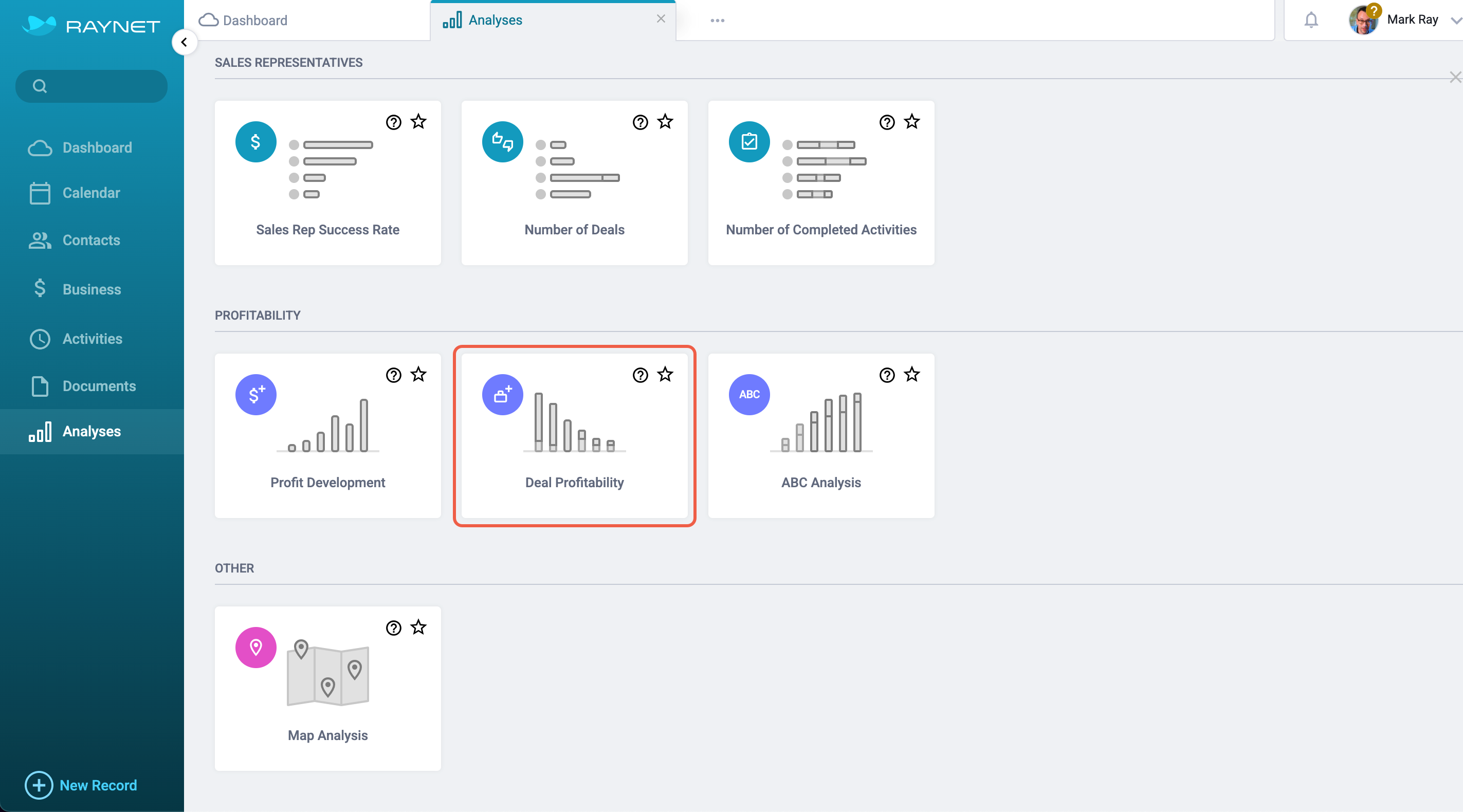 You can switch between a chart or table when viewing this analysis.
The chart shows a maximum of 30 best Deals (either with the highest profit, margin, or price). If you have more Deals in the selected period, you will see them in the table. Each column is divided into Costs and Profit.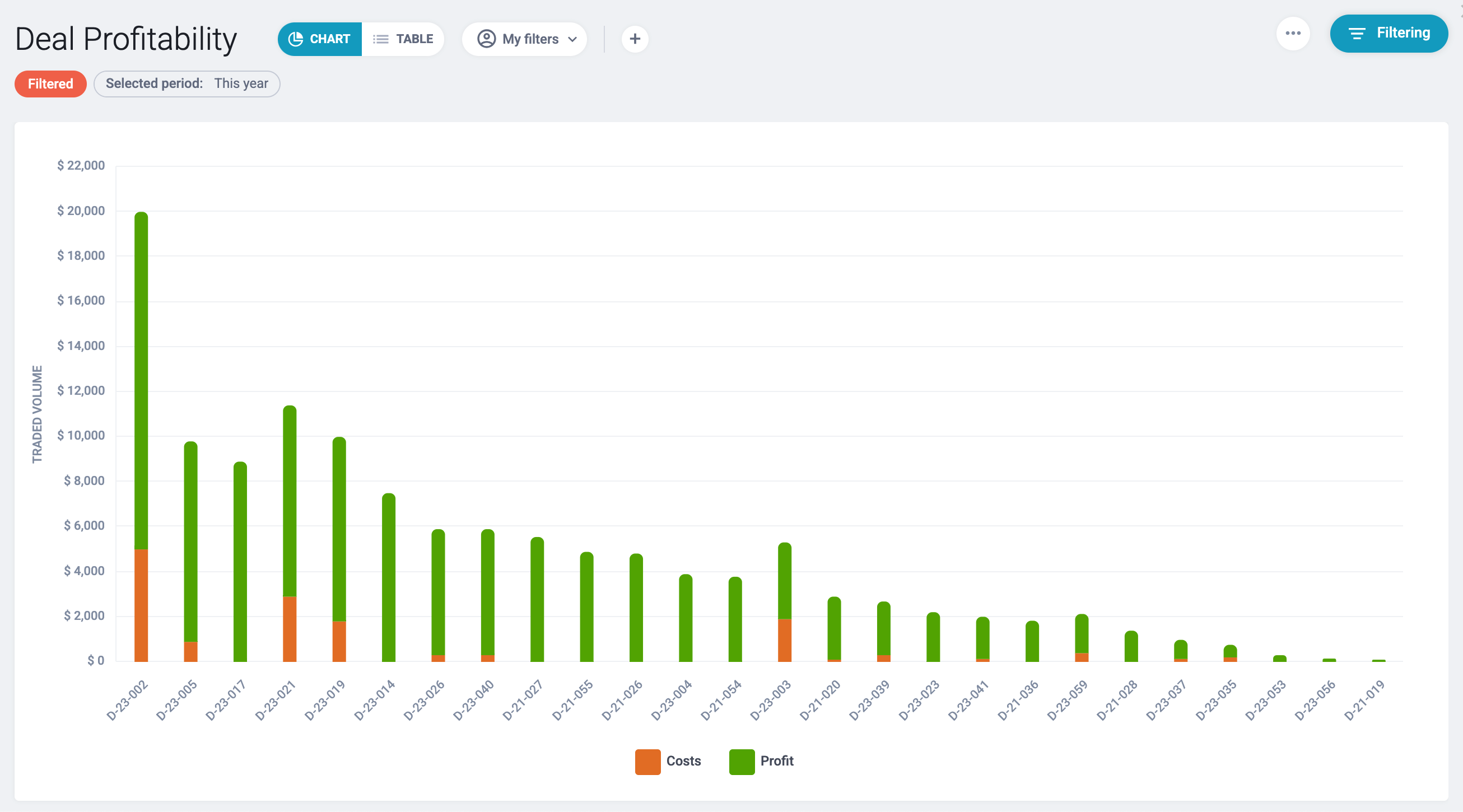 You will be notified if there are more than 30 Deals. See image.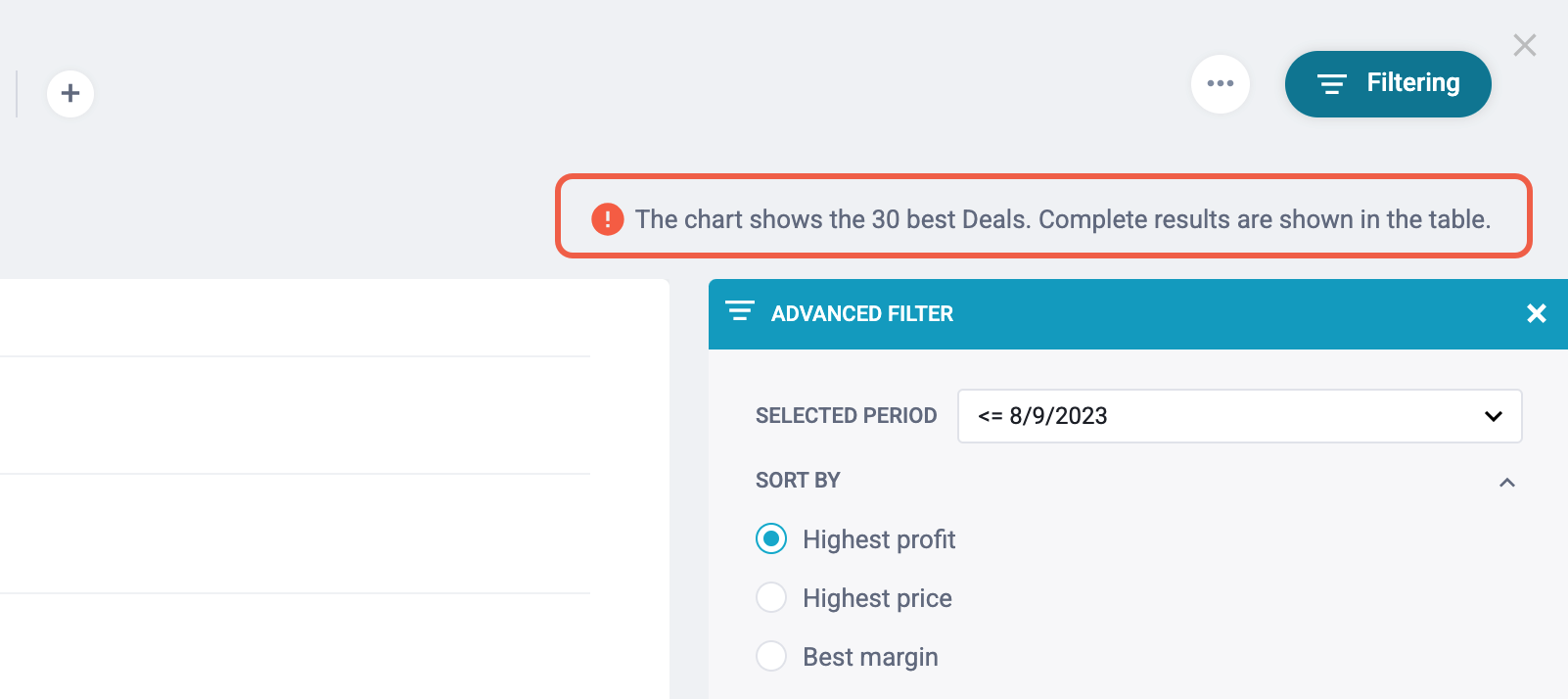 The table shows a complete overview of all Deals. They are sorted by the parameters you have selected. In the image below, they are sorted by highest profit. Click on the pencil icon to select which columns you want to see in the overview.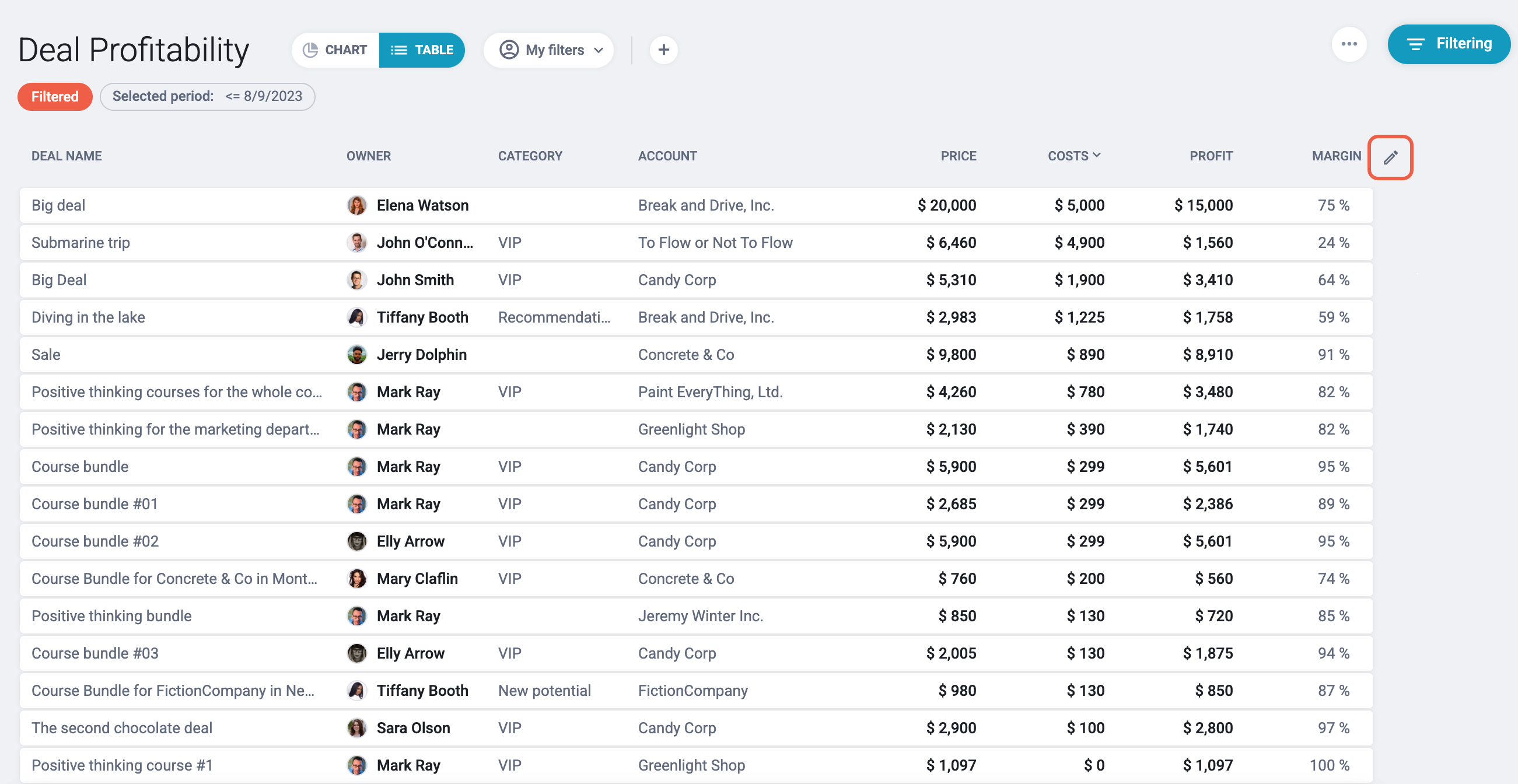 The Advanced Filter is available in both the chart and the table. Show or hide the filter as you wish.
In the Advanced Filter, you can select the main sorting parameter for displaying the analysis.
In addition to this, you can perform the following actions in the Advanced Filter: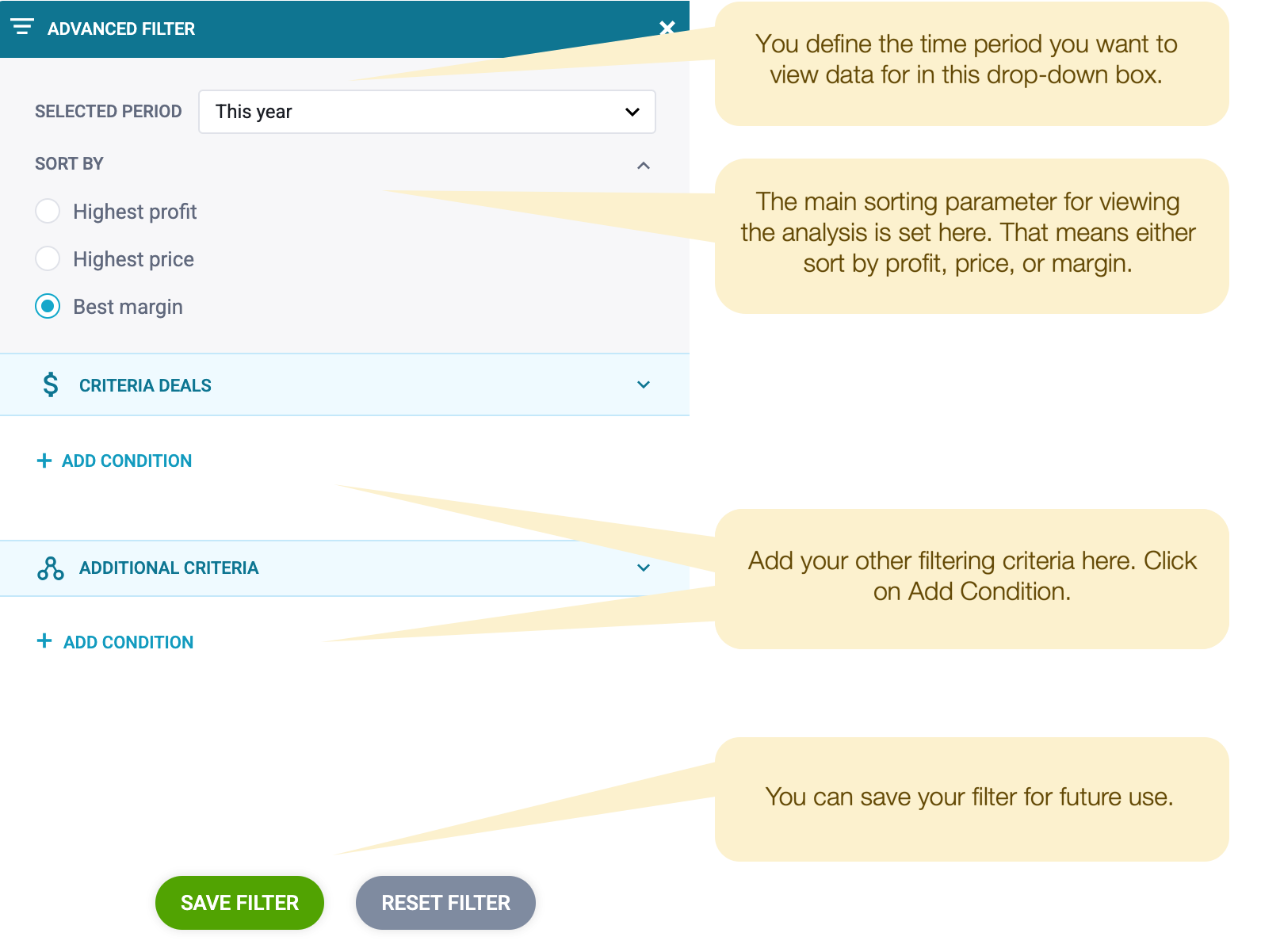 If you decide to save the filter, you need to name it first.
You will find all your saved filters in the analysis header, where you can pin and manage them.

Export the analysis either as a table or a chart. This option can also be found in the analysis header.