The Profit Development analysis shows the totals of all Deals in the Win stage for the selected time period minus the costs.
For this analysis to show data correctly, costs must be recorded in Deals or directly in Products. If you do not record costs in Deals, this analysis will be irrelevant for you. There is a similar analysis that does not calculate costs, only net sales, called Sales Development.
Find this analysis in the Main Menu, in the section Analyses.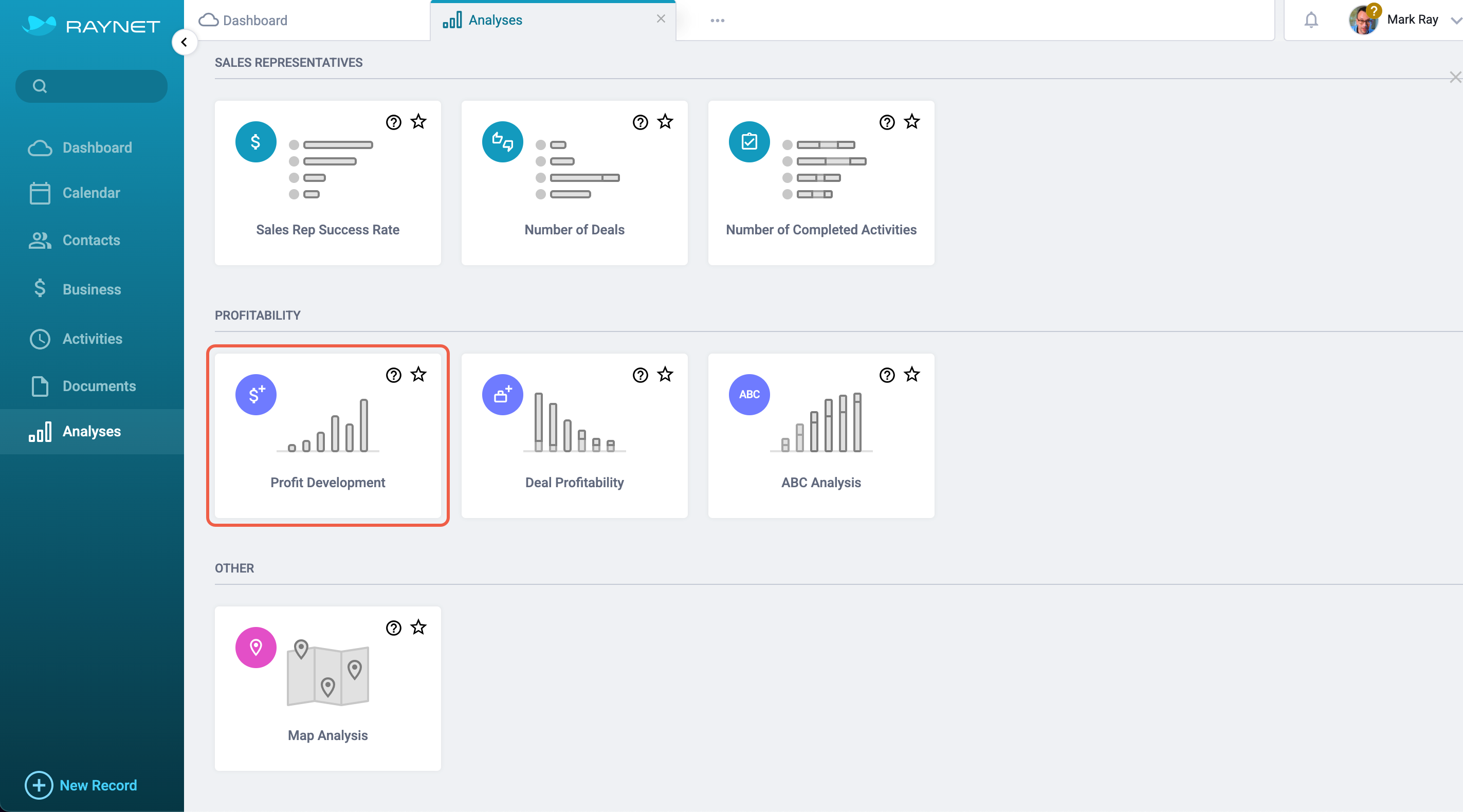 You can view the analysis as a chart or table.
The chart shows how you or the entire sales team performed each month in terms of profit value. There are always twelve columns showing. Using the Advanced Filter, you specify whether the columns represent weeks, months, quarters, or years.
The table shows you an overview of all Deals that make up the profit development. Double-click a row to get to the Deal detail. Via the pencil icon (see image), choose which data will be visible.
You can find the Advanced Filter in both the chart and the table. Show or hide the filter as you wish.
With the Advanced Filter you can, for example, view the profit made by a specific sales rep.
In addition to the example above, you can perform the following actions in the Advanced Filter:
If you decide to save the filter, you need to name it first.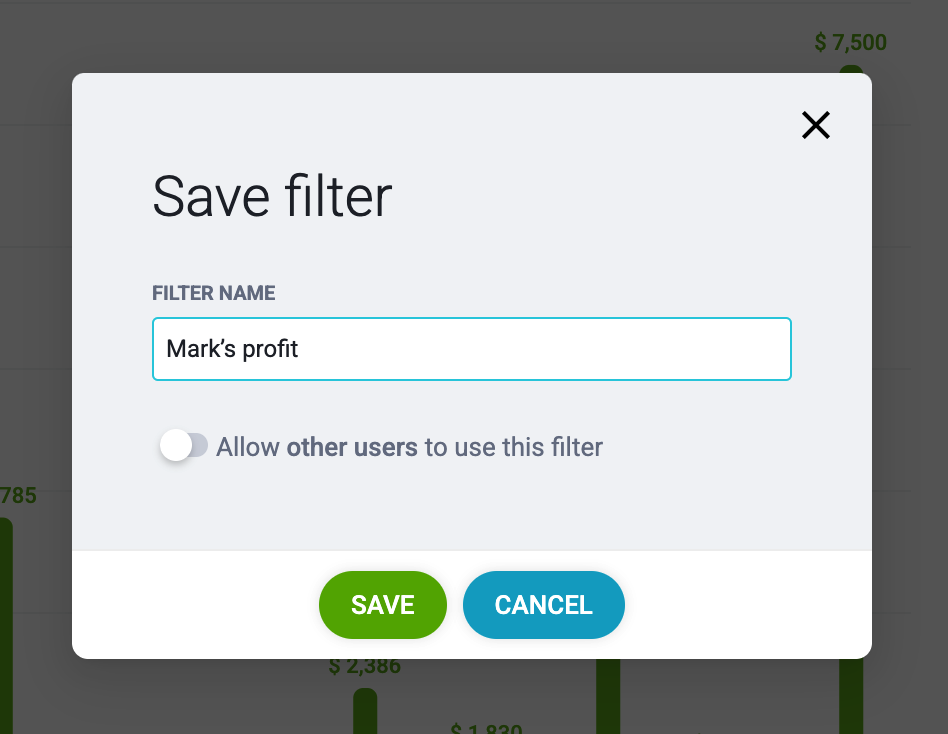 You will find all your saved filters in the analysis header, where you can pin and manage them.

Export the chart or table by clicking the three dots, which are also located in the analysis header.