The Number of Completed Activities analysis shows you how productive each user was in terms of the number of activities they managed to complete in the selected time period. You can easily keep track of completed sales team Meetings, for example.
Find this analysis in the Main Menu » Analyses.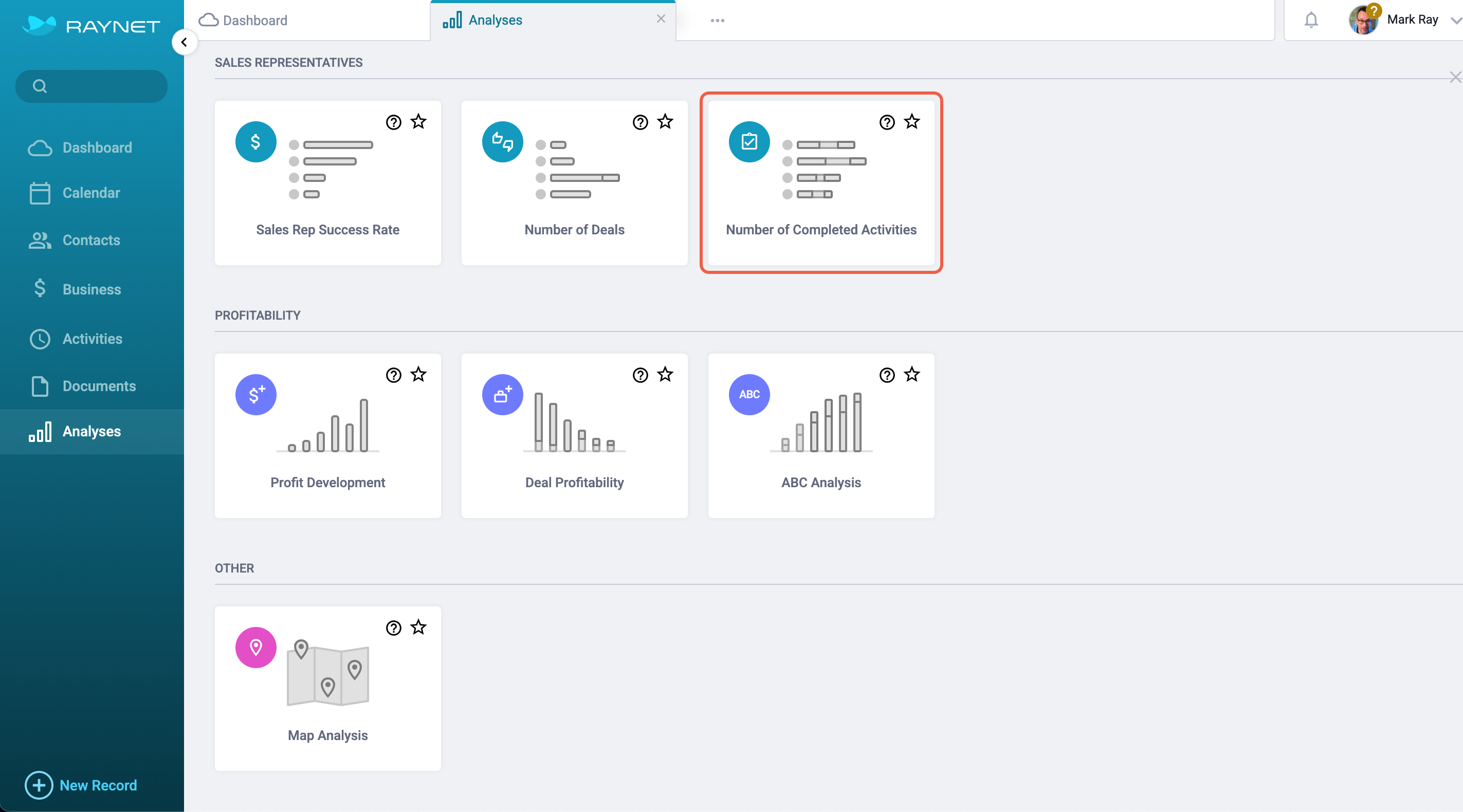 You can switch between a chart and a table in this analysis.
The chart shows you how many activities each user has completed in the selected time period. Each activity type has its own color.
The table shows the number of individual activities per user – clearly and concisely.
Let's take a look at the Advanced Filter. It is available in both the chart and the table. Show or hide the filter as you wish.
Easily filter through activities by type and only see the activity type you want to see, for example, only Meetings.
Apart from filtering by activity type, you can do the following with the Advanced Filter: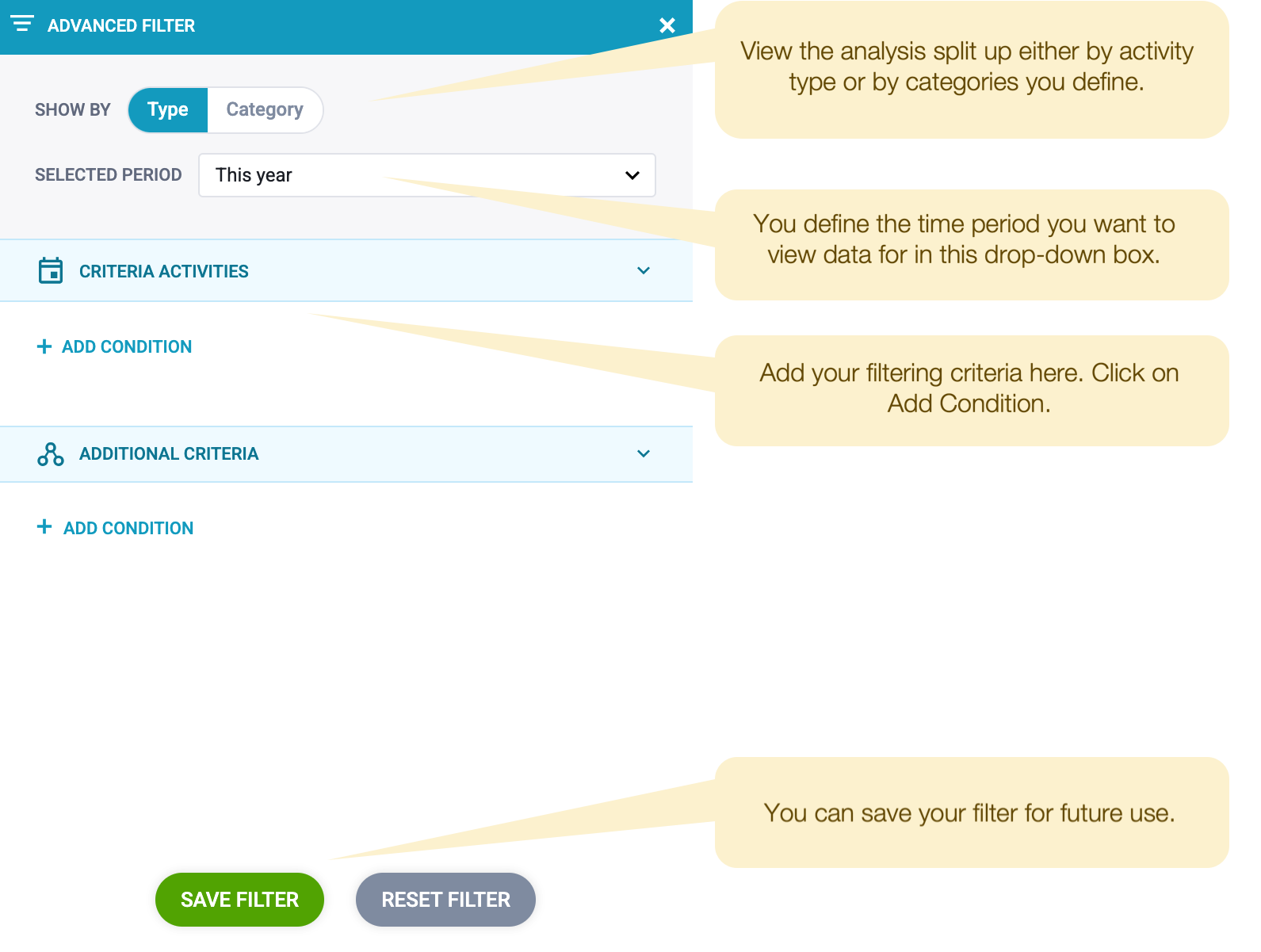 If you decide to save the filter, you need to name it first.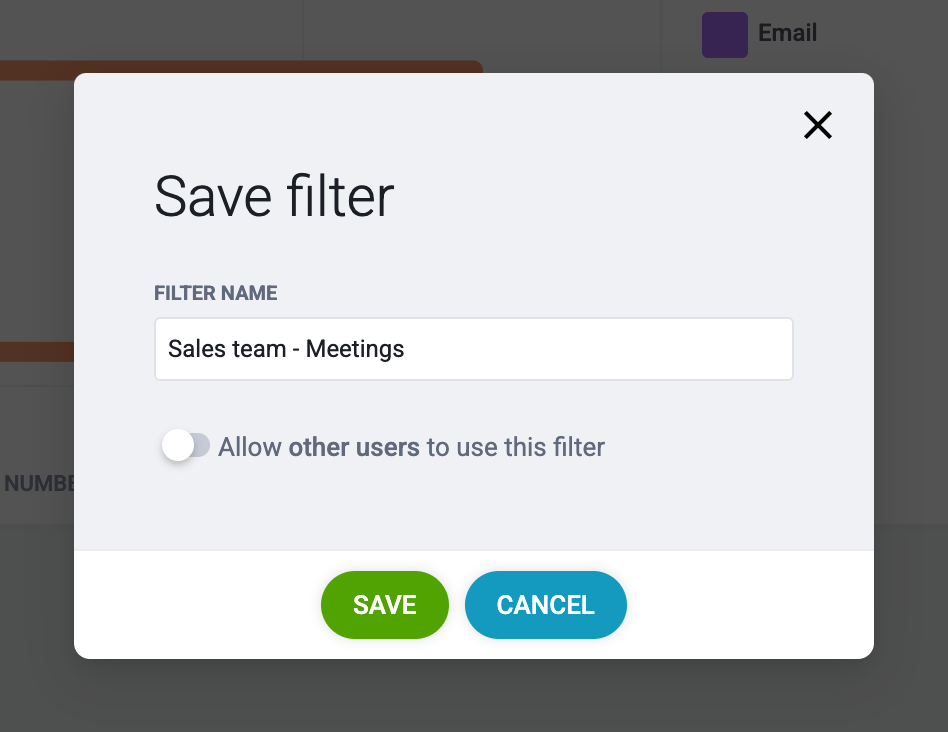 You will find all your saved filters in the analysis header, where you can pin and manage them.

Export the analysis either as a table or a chart. This option can also be found in the header.