The Product Performance analysis shows sales of specific Products in specified time periods. Here you can see how Products or Product Lines are performing over time – whether sales are increasing or decreasing.
This analysis can be found in the Main Menu » Analyses » Product Performance.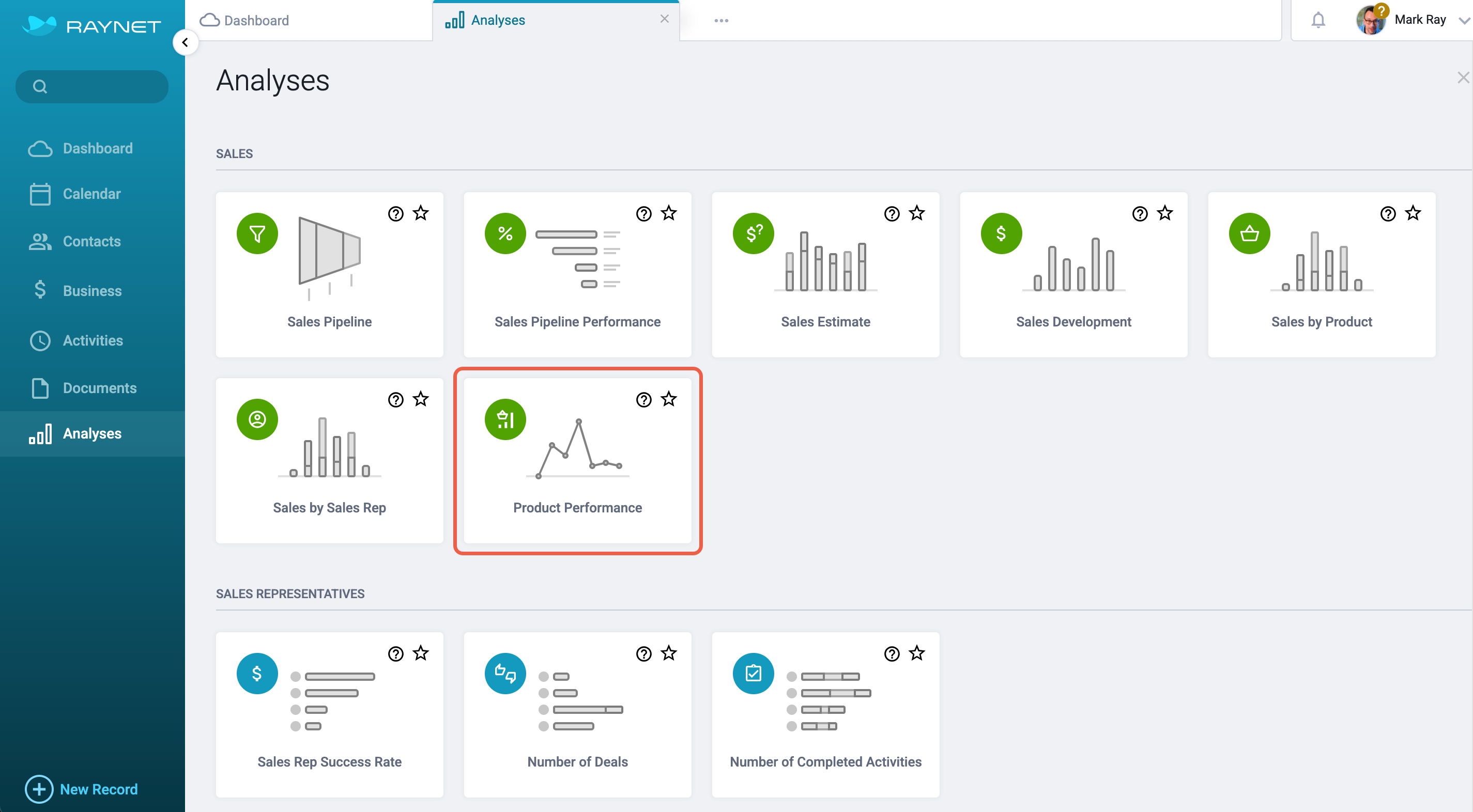 Product Performance can be viewed in a chart or a table.
The chart shows how the Product or Product Line is performing in terms of sales over the specified time period (represented as blue dots). When you hover over the curve, the specific amount is also shown in the black box.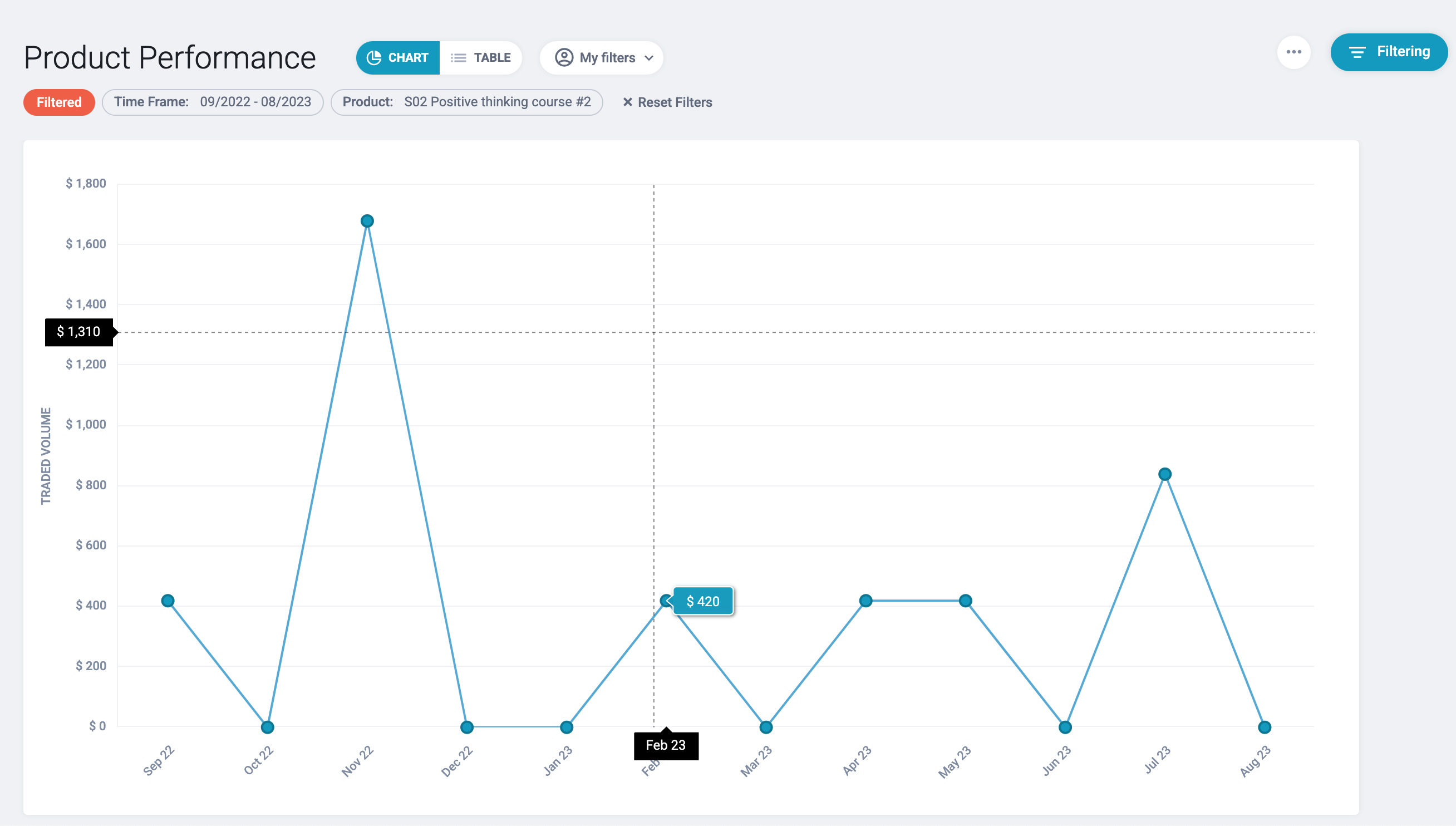 The table shows you in which Deals the Products have been sold.
You can use the Advanced Filter in both the chart and the table. Show or hide the filter as you wish.
The Advanced Filter works as follows: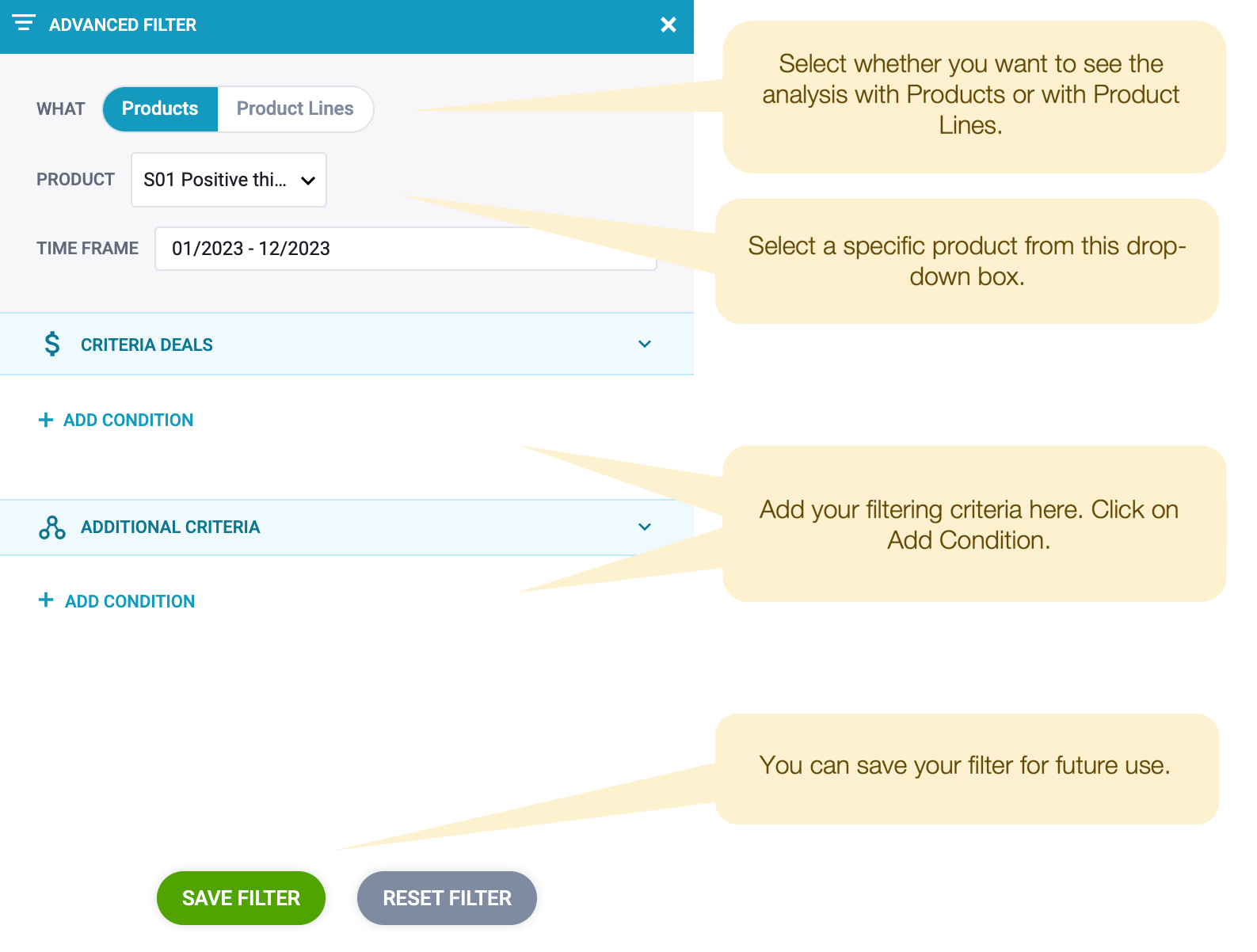 If you decide to save the filter, you need to name it first.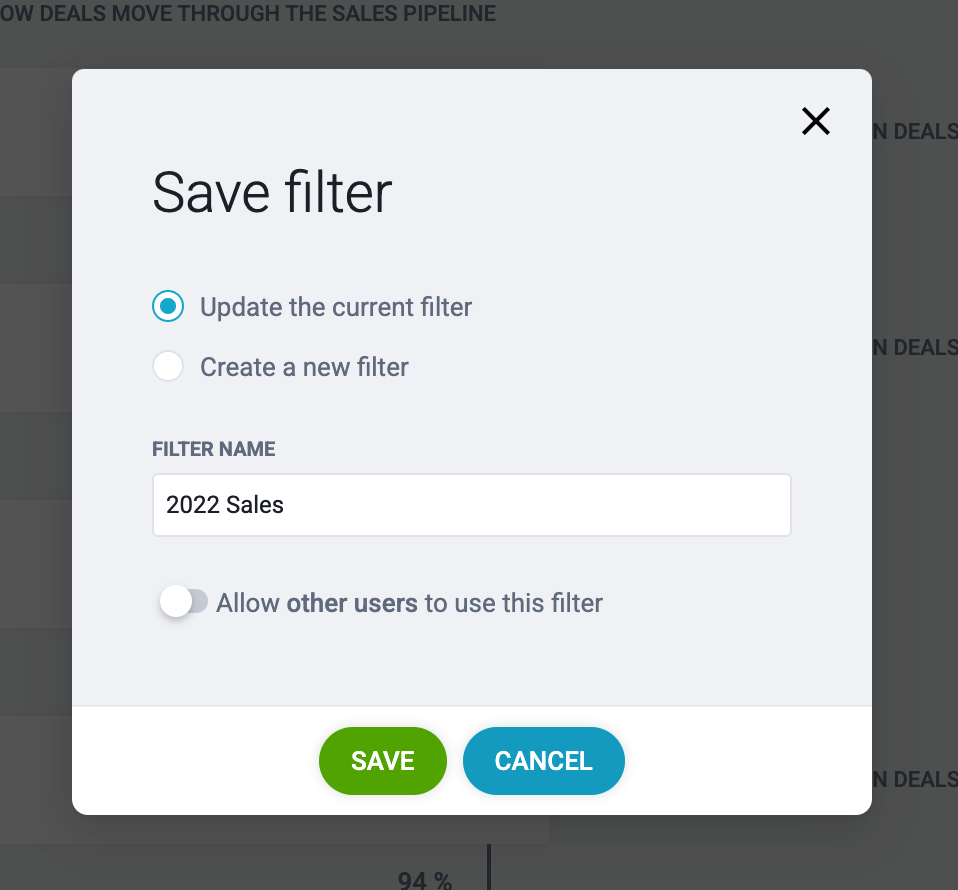 You will find all your saved filters in the analysis header, where you can pin and manage them.

Export the analysis either as a table or a chart. This option can also be found in the header.